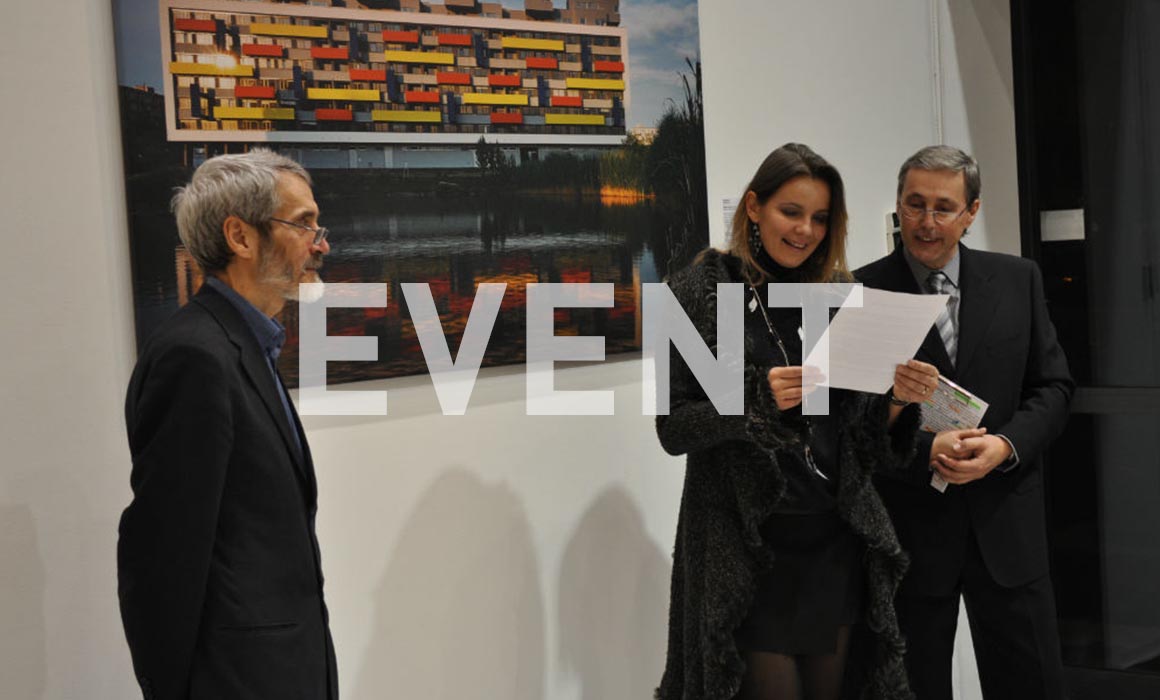 The opening exhibition ceremony of the Slovak architect Andrea Klimko " ANDREA KLIMKO ARCHITECTS- ALL 4 DESIGN" was held on Thursday, February 19 2015, in the Slovak institute in Moscow. The opening was accompanied by classic music and video presentation of her studio. 
Curator of the exhibition was Mr. Konstantin M. Savkin, Russian architect, theoretician and author of more than 200 scientific and critical articles for professional journals and a current editor of the prestigious magazine "Arkhitekturny Bulletin". Above he is pictured together with the architect Andrea Klimko and the director of Slovak institute in Moscow Ján Šmihula, giving his curatorial speech, which he named "White dance AKA".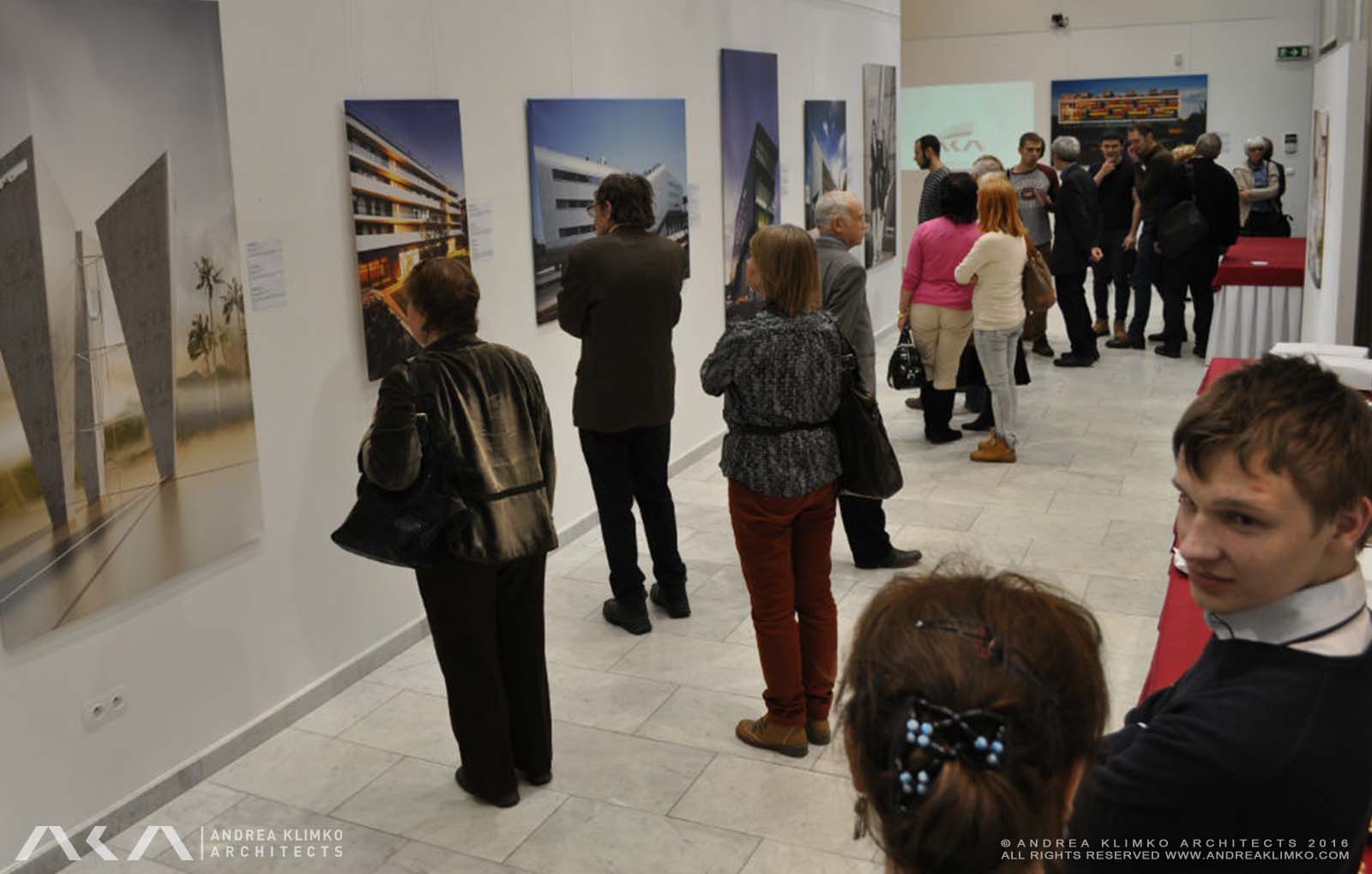 This exhibition of the Slovak author in the field of contemporary architecture, held by the Slovak Institute in Moscow was the first one of its kind. Visitors had the opportunity to see projects not only from Slovakia but also other countries  such as China, Dominican Republic, Brazil, Austria. This thematic exhibition garnered a lot of success thanks to the great organisation and contribution of the author Andrea Klimko.