The work on the 11-floor high residential building with three underground floors and altogether 66 apartment units in Bratislava progressed to another stage of construction. Since the economic crisis in 2008 the work on the site was interrupted until recently, the building process has been resumed.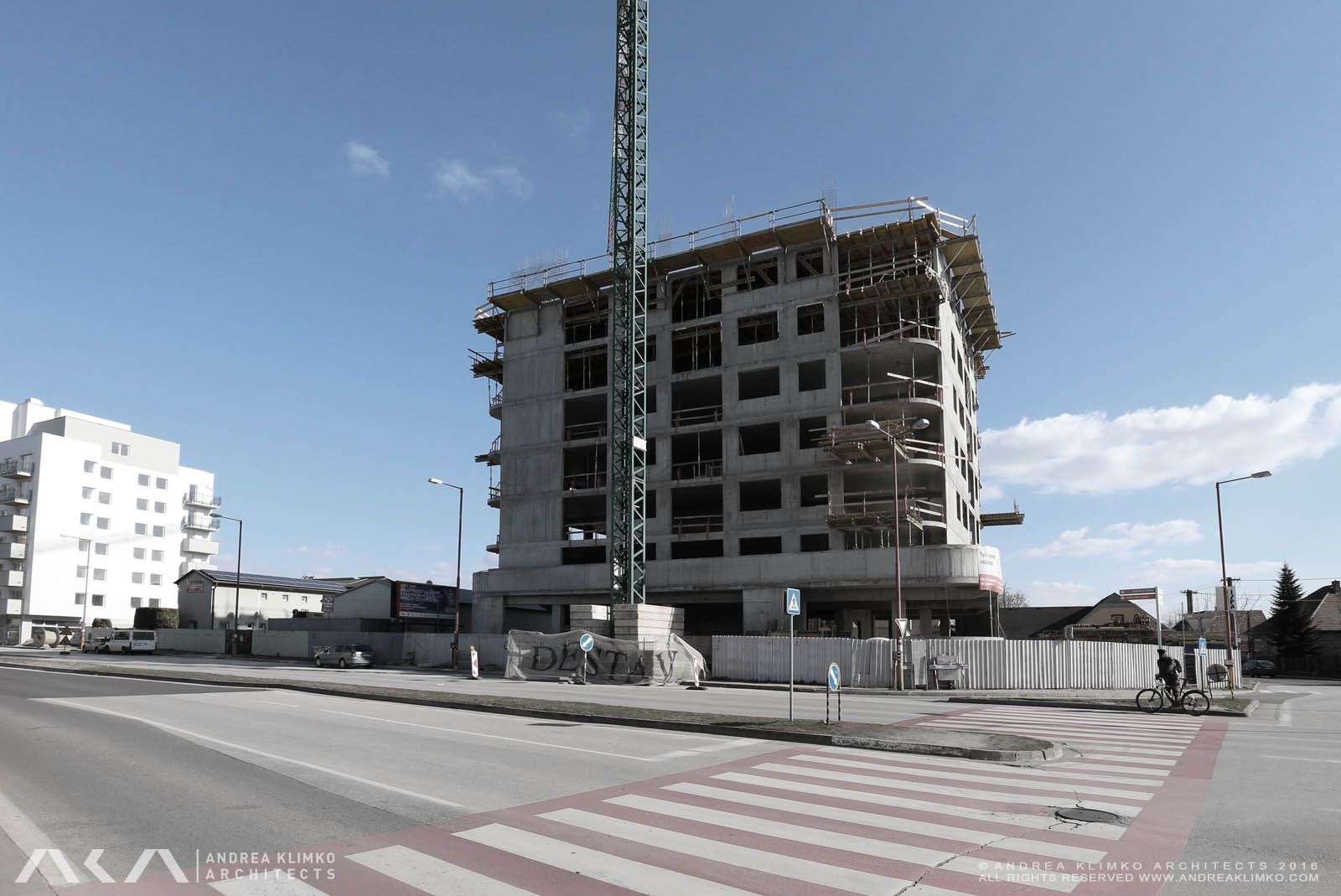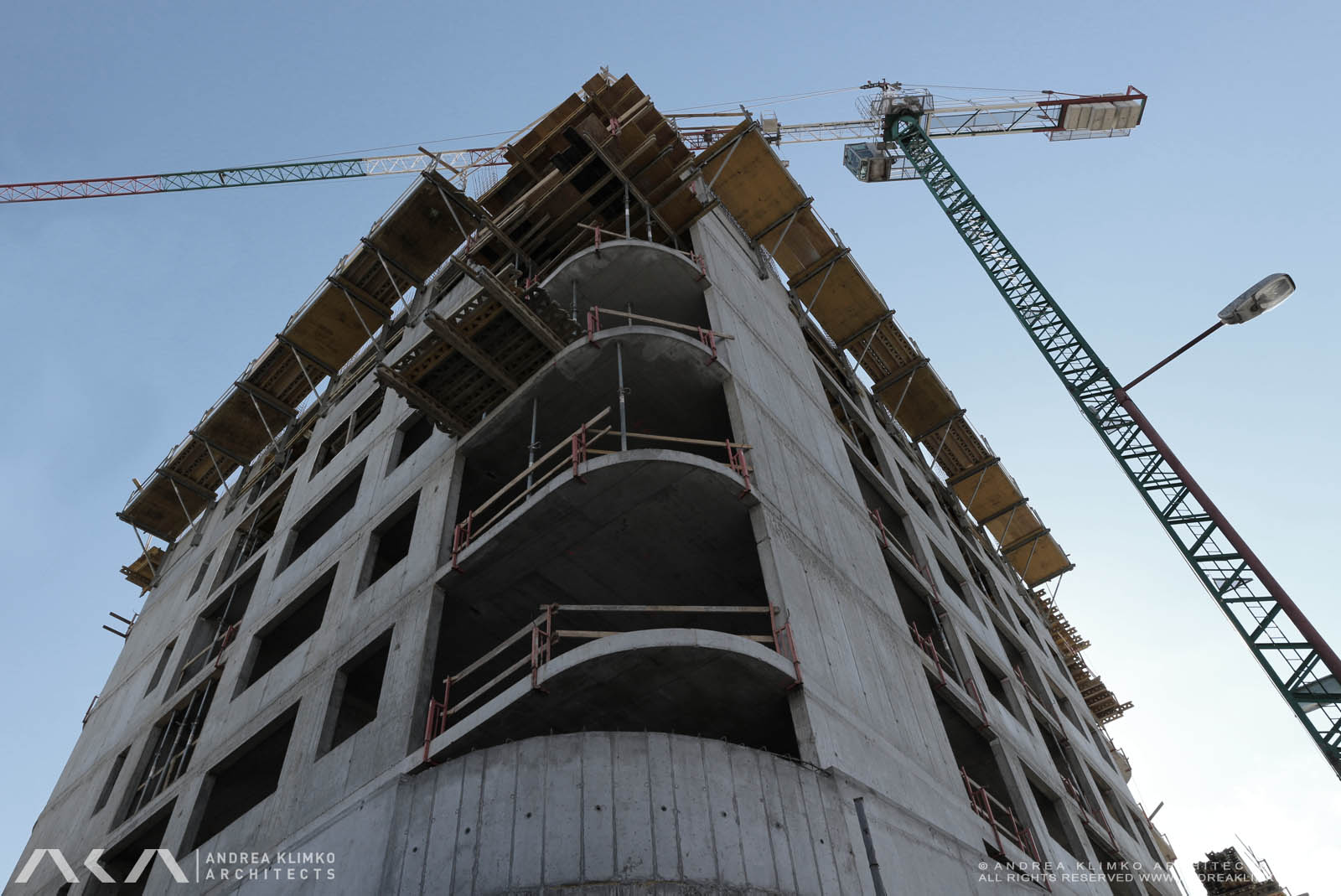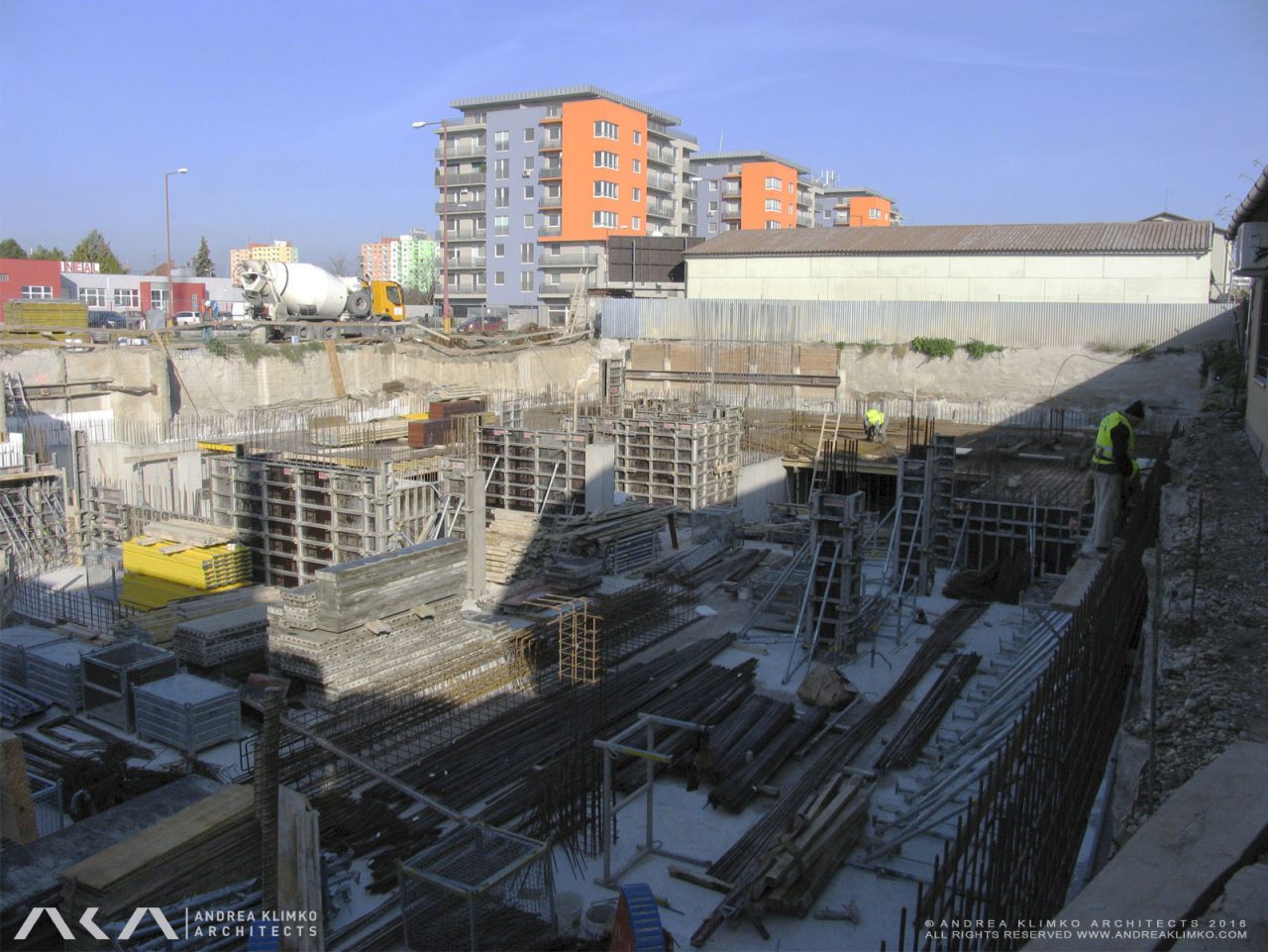 In the harsh industrial environment and in close vicinity to a busy traffic route, the delicately curved, graceful architecture creates a virtual oasis of silence, calm and peaceful ambience.  The pure white shape is a visible accent placed between the industrial zone, a new residential area and the older, traditionally low-rise housing.
The name of the building refers to the early works and designs of the architect Erich Mendelsohn (1887-1953), a representative of German expressionism.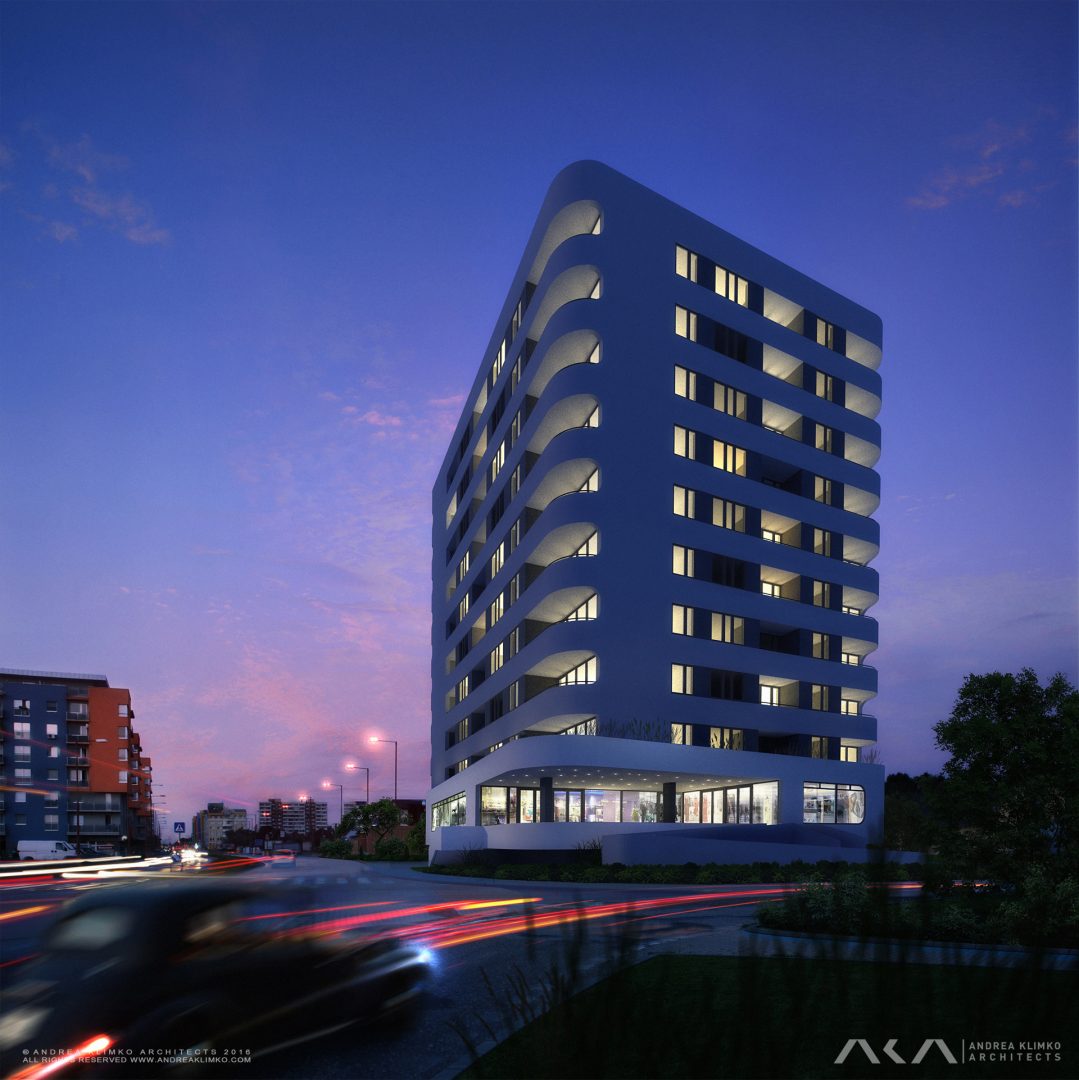 The original project by Andrea Klimko Architects can be found on this website Andrea Klimko Architects: Mendelsohn.