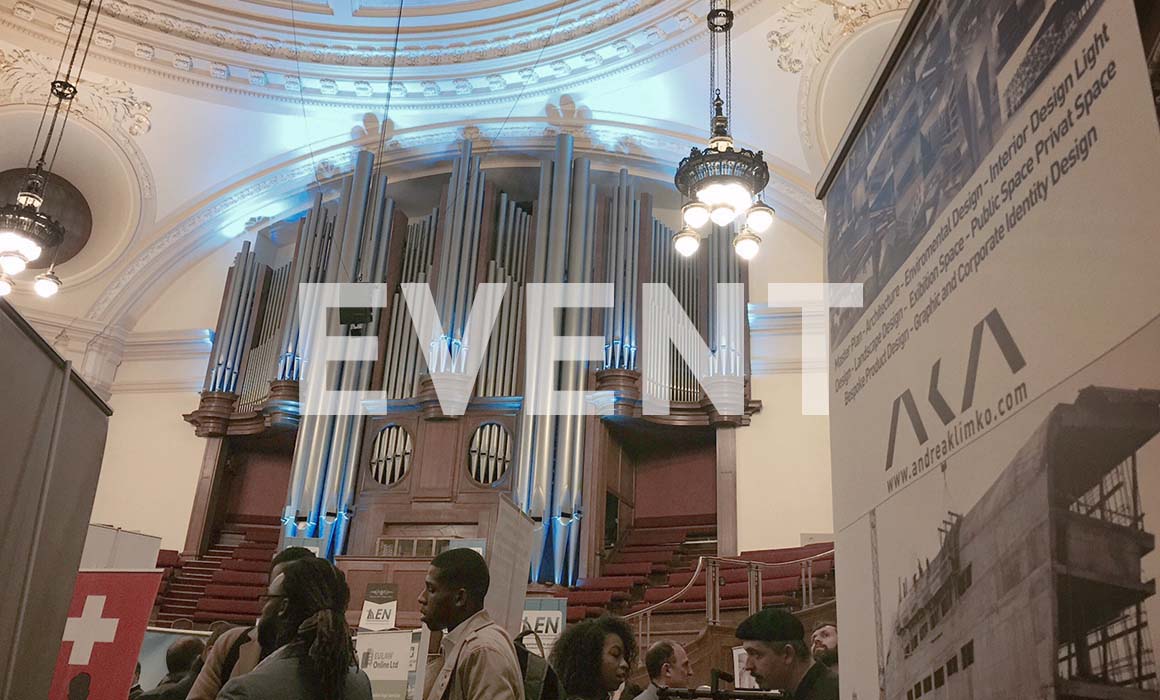 Andrea Klimko Architects exhibited on the 6th of April 2016 at The London Business Show, the biggest business & start-up gathering in London. The event took place in one of the world's iconic buildings – The Westminster Central Hall.
The London Business Show aims at enhancing and supporting professional communities where everyone has the opportunity to promote their company as well as receiving business advice from experts in their chosen field. It was the first gathering of its kind that Andrea Klimko attended abroad. The event was not specialized in architecture or design, therefore, it was a great feeling to meet successful professionals from all areas of work. The event took place from 6 pm untill 10 pm and hosted over 1000 entrepreneurs. The event was accompanied by numerous blocks of presentations by inspiring people.
The whole impression of this event was intensified by the great location and the historical background of the Central Hall Westminster– A Grade II listed building opposite Westminster Abbey and close to the Houses of Parliament.
Andrea Klimko Architects gained several new contacts for future cooperation in marketing, social media as well as architecture, constructions, interior design and retail.