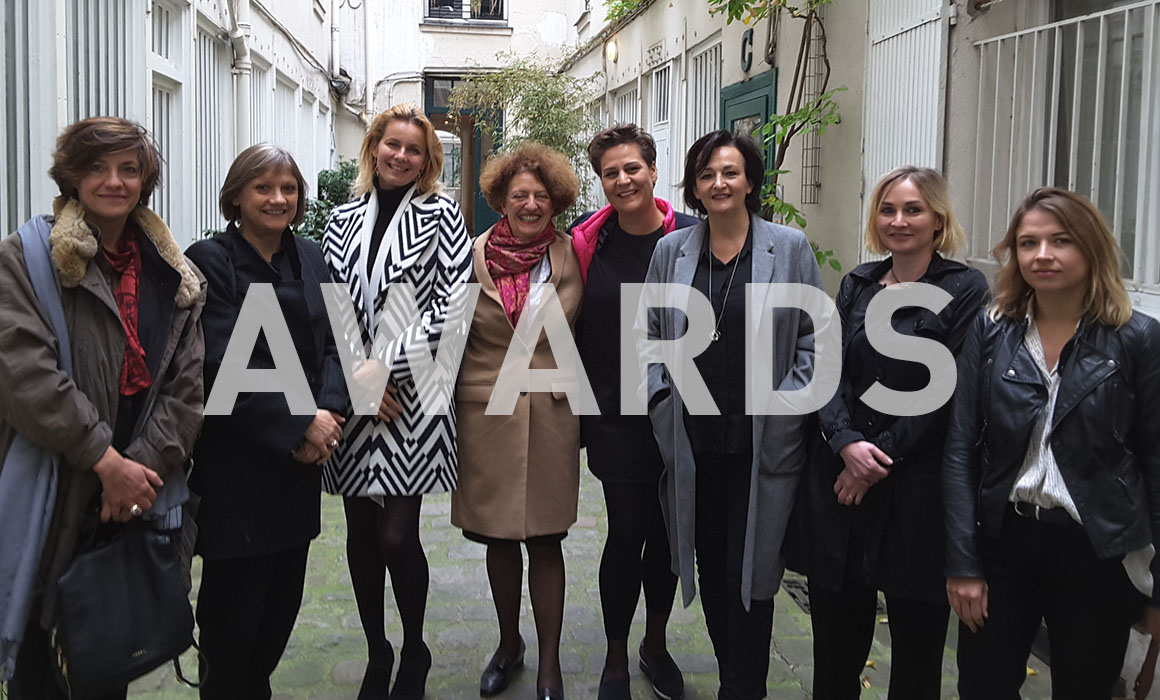 Being the founder and chairwoman of the organisation Women Architects and a practising architect herself, Andrea Klimko has been given the opportunity to participate in the judging process of the competition for the prestigious French award Prix Des Femmes Architectes in Paris. The organisation ARVHA, holding the event every year since 2013 together with the other jury members, has chosen Andrea Klimko to be the president of the international judging committee. 
The jury members Catherine Guyot, Véronique Descharrières, Nathalie Regnier-Kagan, Vanessa Larrère, Elizabeth Gossart, Corinne Vezzoni, architects from France, Teresa Borsuk, architect of the year 2015 from UK and Olivia Schimek-Hicksch, architect from Austria evaluated works of 170 talented women architects from France.
The judging process was very difficult and it took the whole day, since the submitted projects were very original, eye-catching and designed with thorough thoughtfulness. In the end, the jury has picked a winner in each of the three cathegories: Young woman architect (under 40 years old), Woman architect (over 40 years old) and Original work.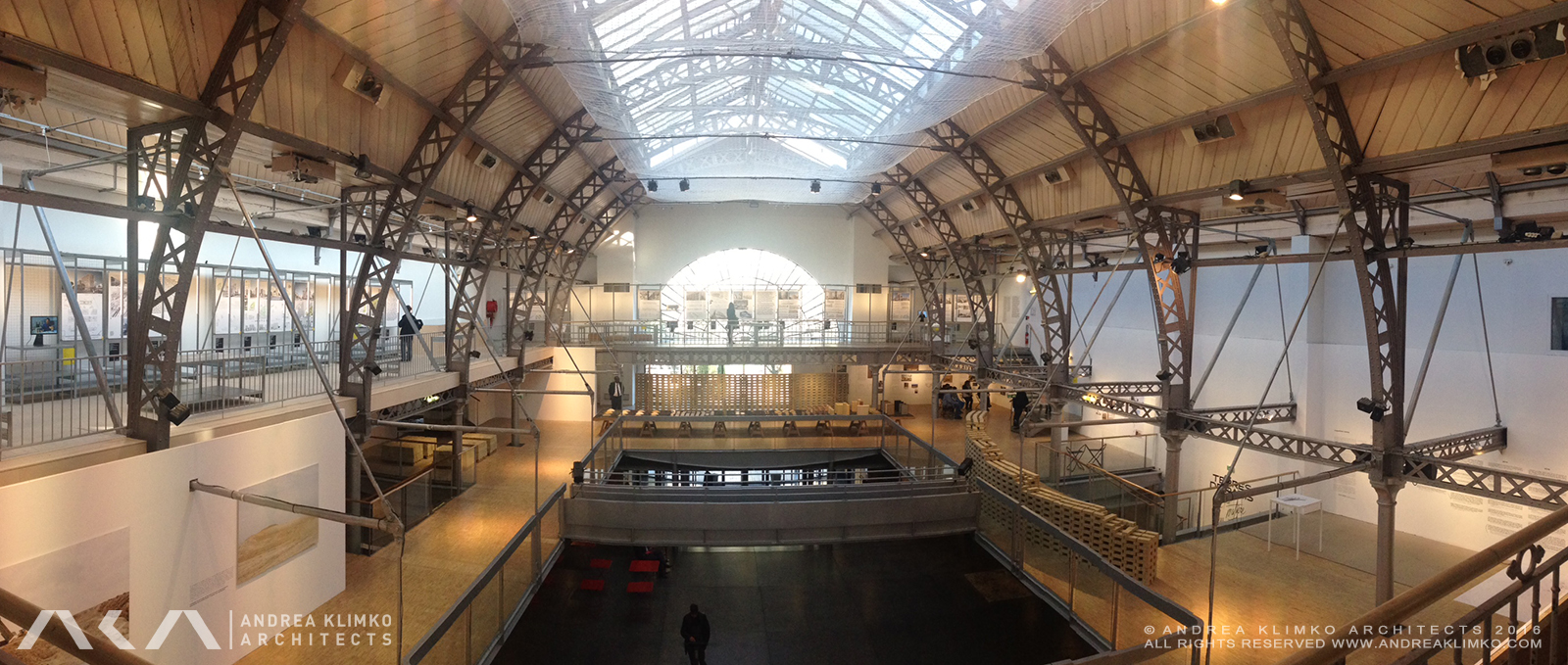 The names of the awarded French women architects of the year 2016 will be announced at the Prix Des Femmes Architectes ceremony in Pavillon de l'Arsenal, 21, Boulevard Morland in Paris in France, which will be held on Monday, December 12th at 17:00.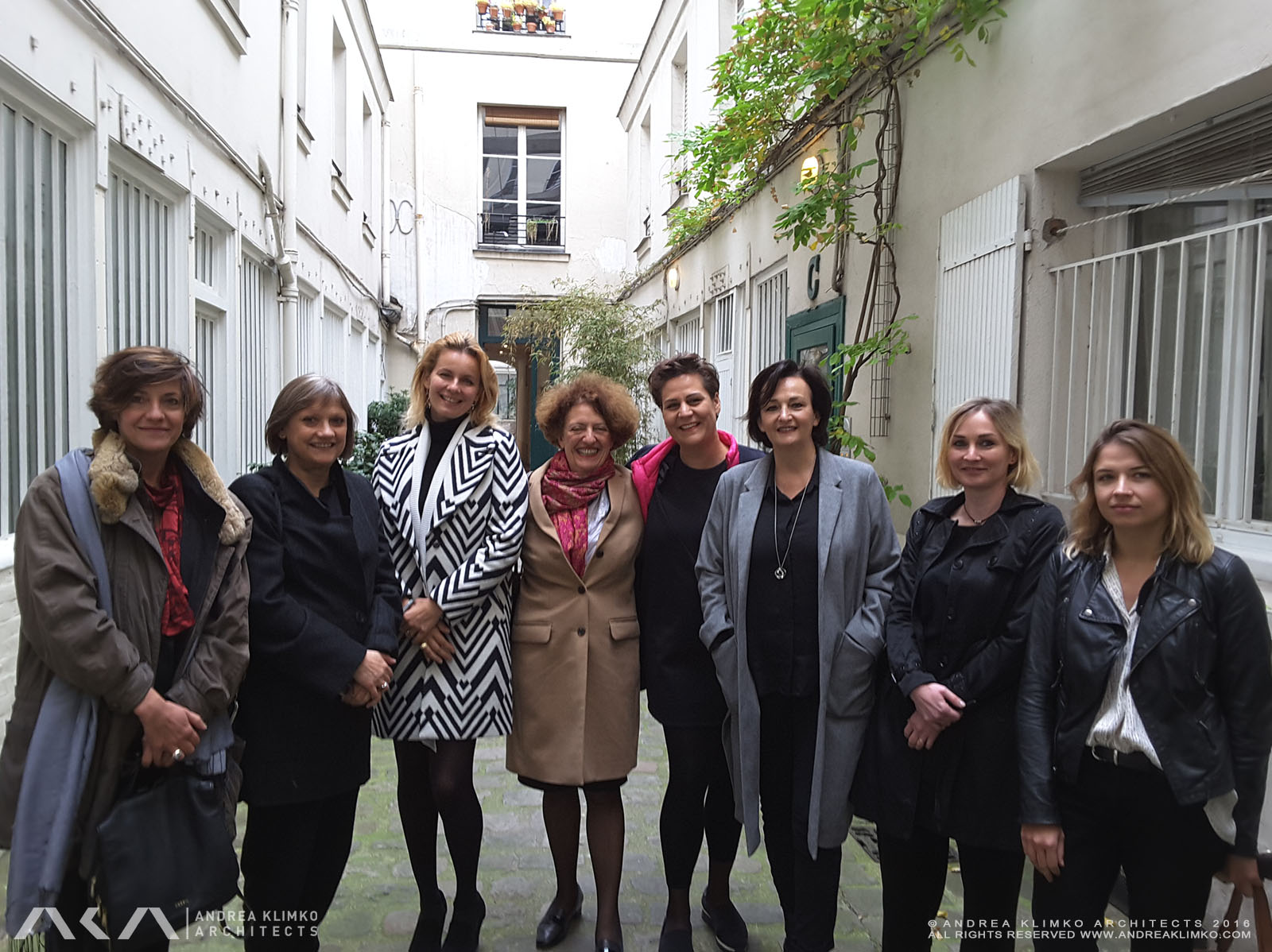 From the left: Nathalie Regnier-Kagan, Teresa Borsuk, Andrea Klimko, Catherine Guyot, Olivia Schimek-Hicksch, Véronique Descharrières,  Elizabeth Gossart and Vanessa Larrère.