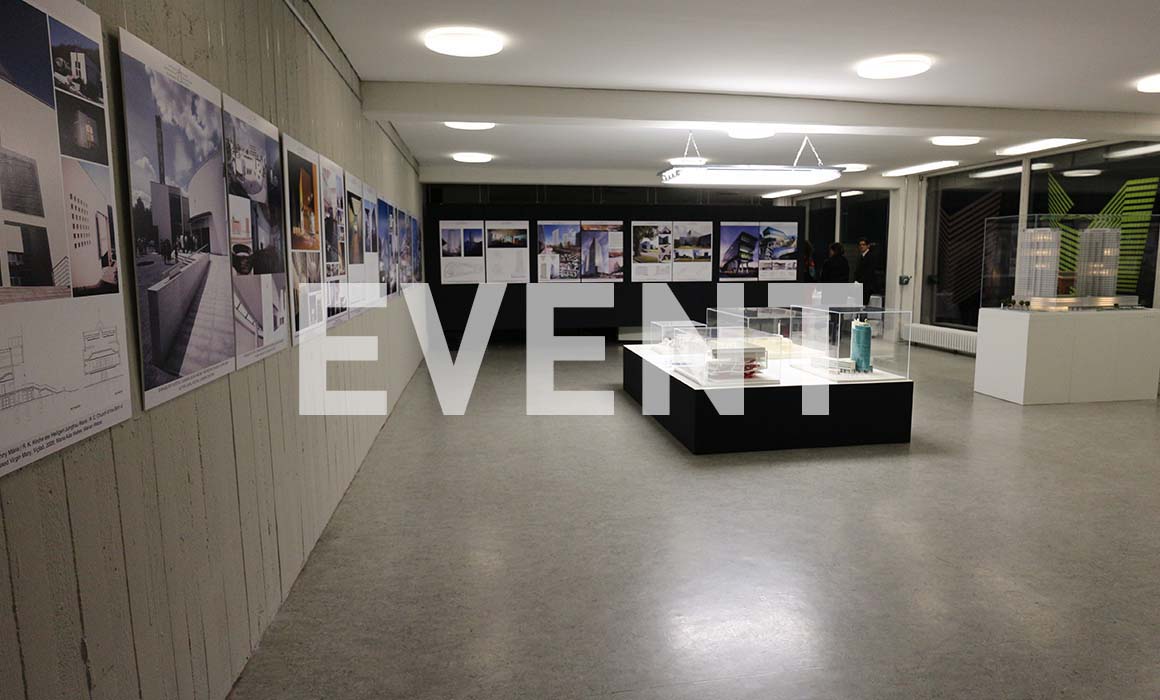 The Embassy of the Slovak Republic and the Slovak Institute in Berlin prepared in collaboration with the Architectural Museum of the Technical University of Berlin and the Slovak Association of Architects exhibition "Modern Slovak architecture" on 3rd December 2015. The exhibition concept was prepared by Prof. Ing. arch. Stefan Šlachta and PhDr. Peter Mikloš, its curator is Prof. Ing. arch. Ján Bahna. The project was supported by the Slovak Chamber of Architects, Ministry of Culture and Fine Arts Fund.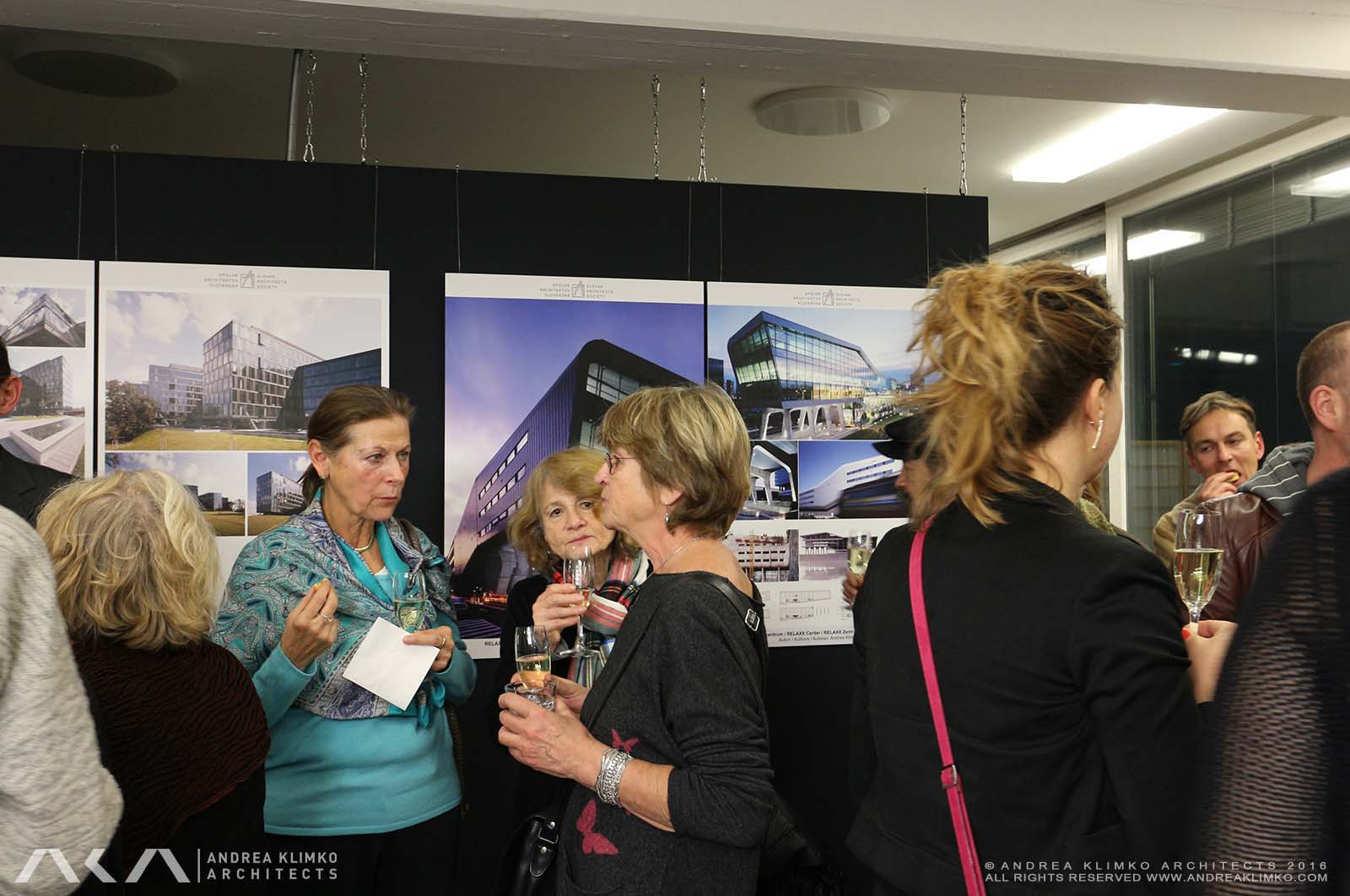 The Architectural Museum of the Technical University of Berlin has 125-year history. Was created from the original Beuth-Schinkel museum collections and educational Construction Academy in Berlin, during the 20th century and has undergone dramatic changes. Its collections were gradually transferred to other museums. It has always played an important role in architecture. The ambition of the museum is primarily digitizing collections and making them available for educational purposes.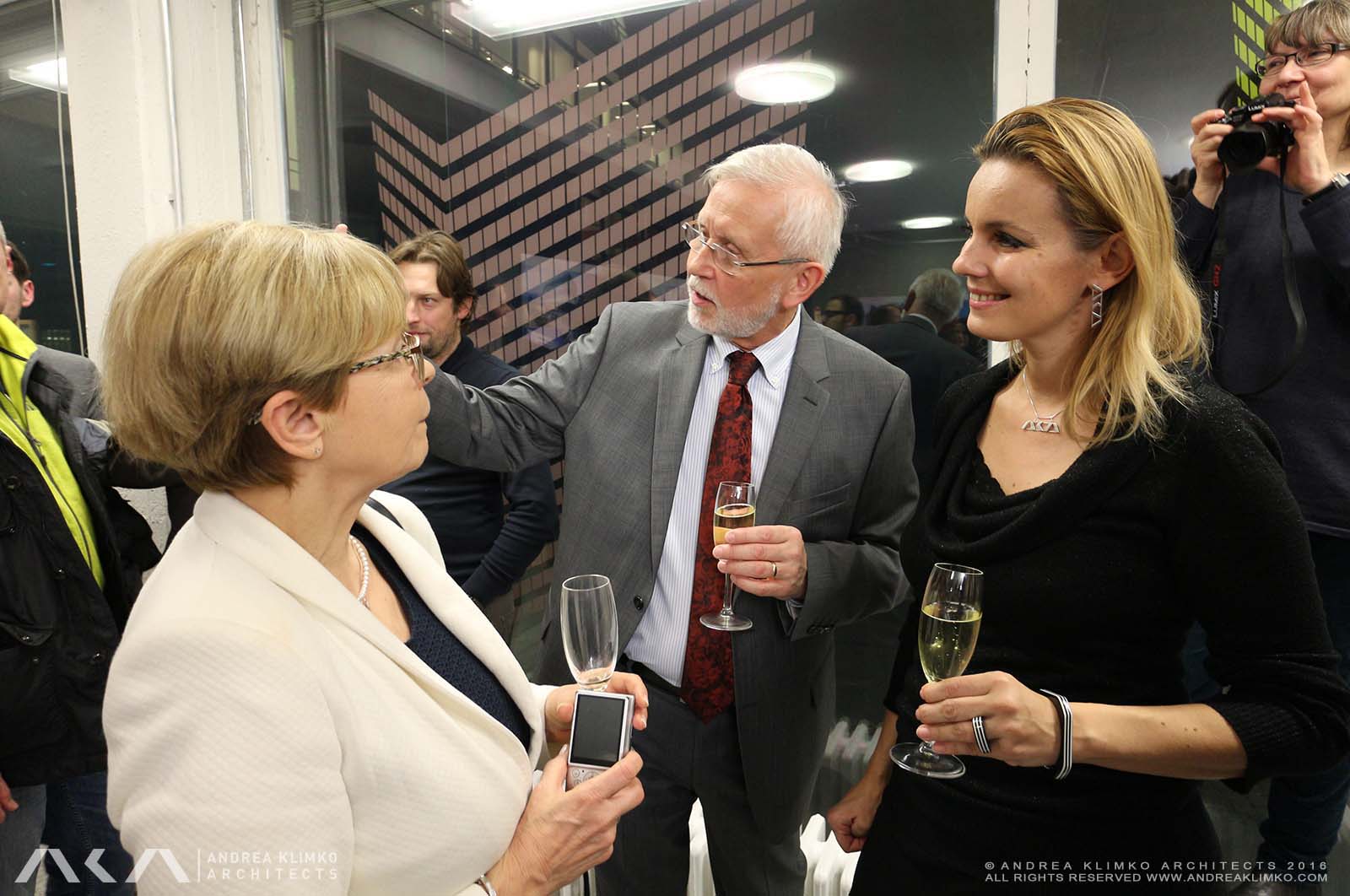 The exhibition presented the architecture of the last 10 years – 26 buildings on 52 exhibition panels and to real life models of selected objects. Andrea Klimko exhibited her works amongst other successful Slovak architects. Additionally her work, Relaxx Sports Center was used as a cover picture of the invitation.