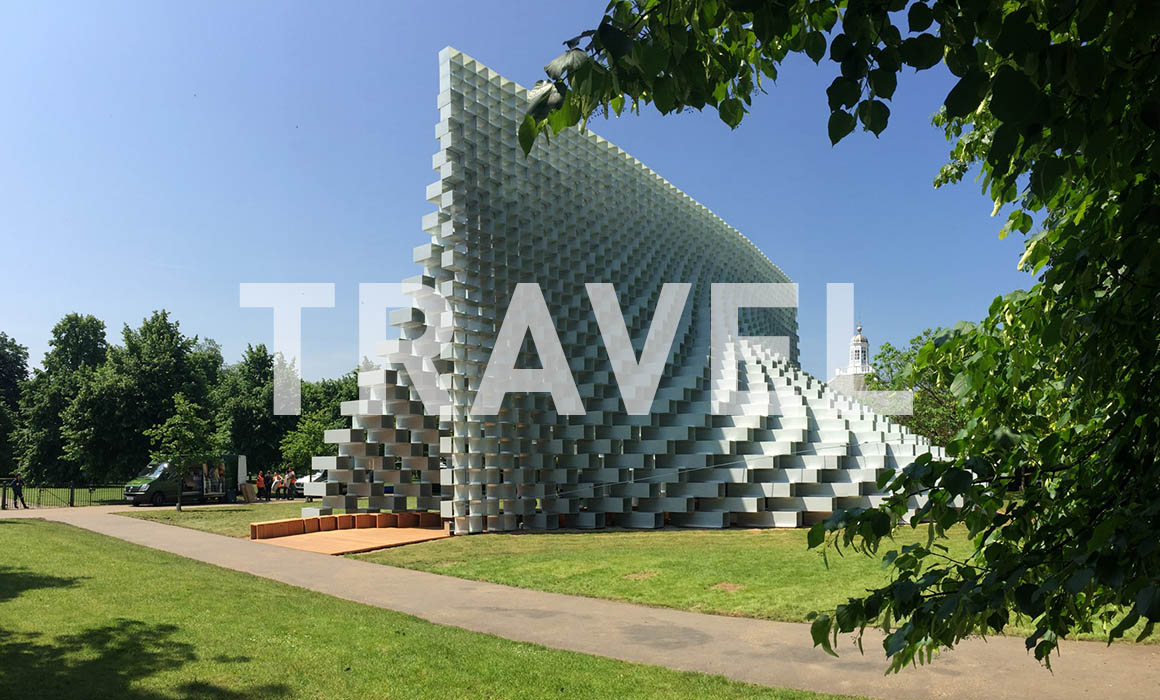 During one of her business trips to London, Andrea Klimko took the opportunity to experience the eagerly anticipated Serpentine Gallery Summer Pavilion in Kensington Gardens. The artwork, being installed  right next to the gallery building and close to the lake bridge, naturally attracts the attention of passing visitors, despite the unexpected lack of information from local vendors.
The 16th addition to the collection of remarkable designs is portrayed by the Danish studio BIG. The "unzipped wall" composed of 1,802 box-shaped elements takes advantage of the maximum permitted height to create a hybrid form – a line at the top transforming smoothly into a curved valley allowing activities inside the structure. The  fiberglass boxes provide the visitor with both solid and see-through surfaces depending on the angle of view.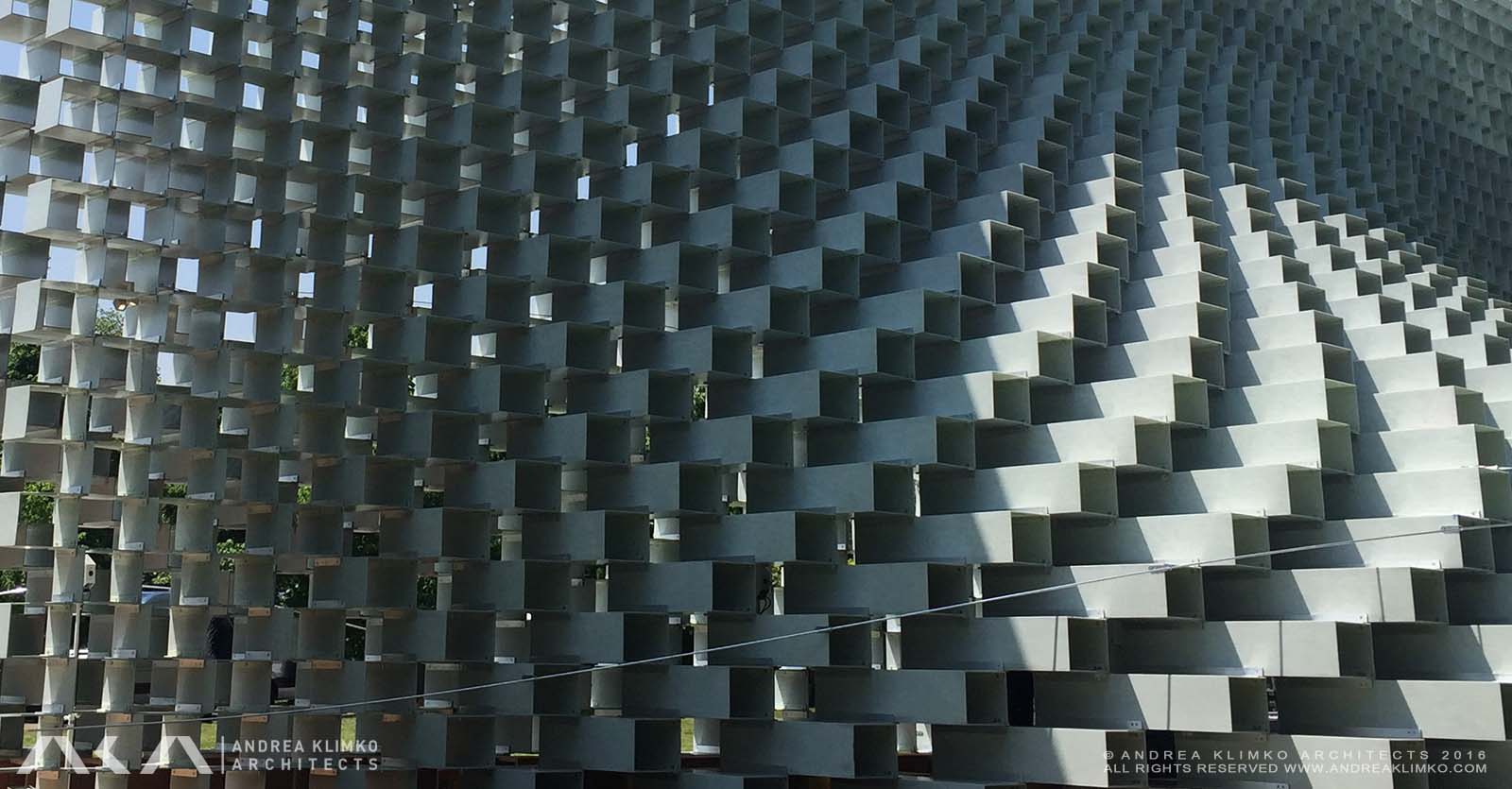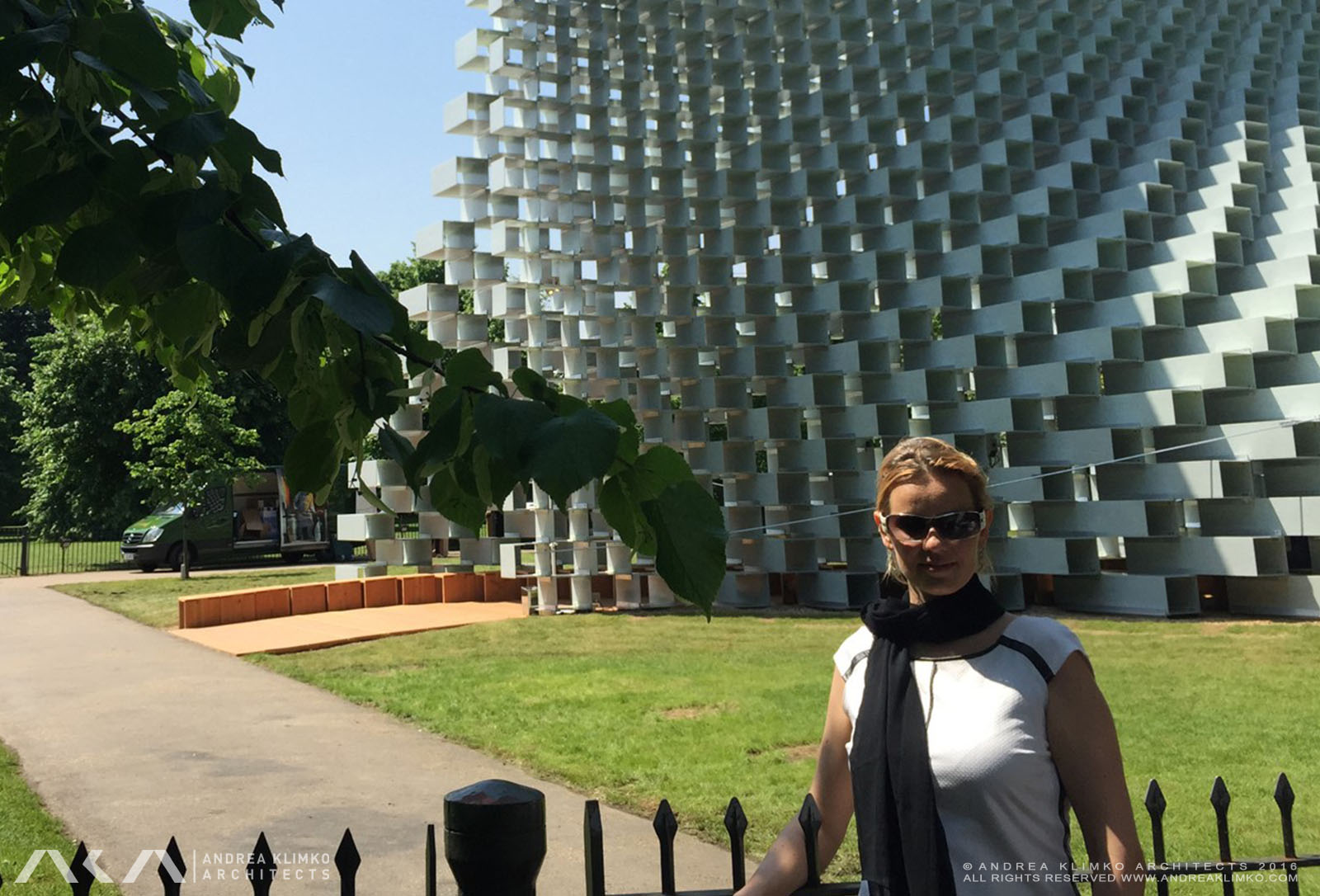 The project by Bjarke Ingels Group can be found on their website BIG: SERP (Serpentine Pavilion).