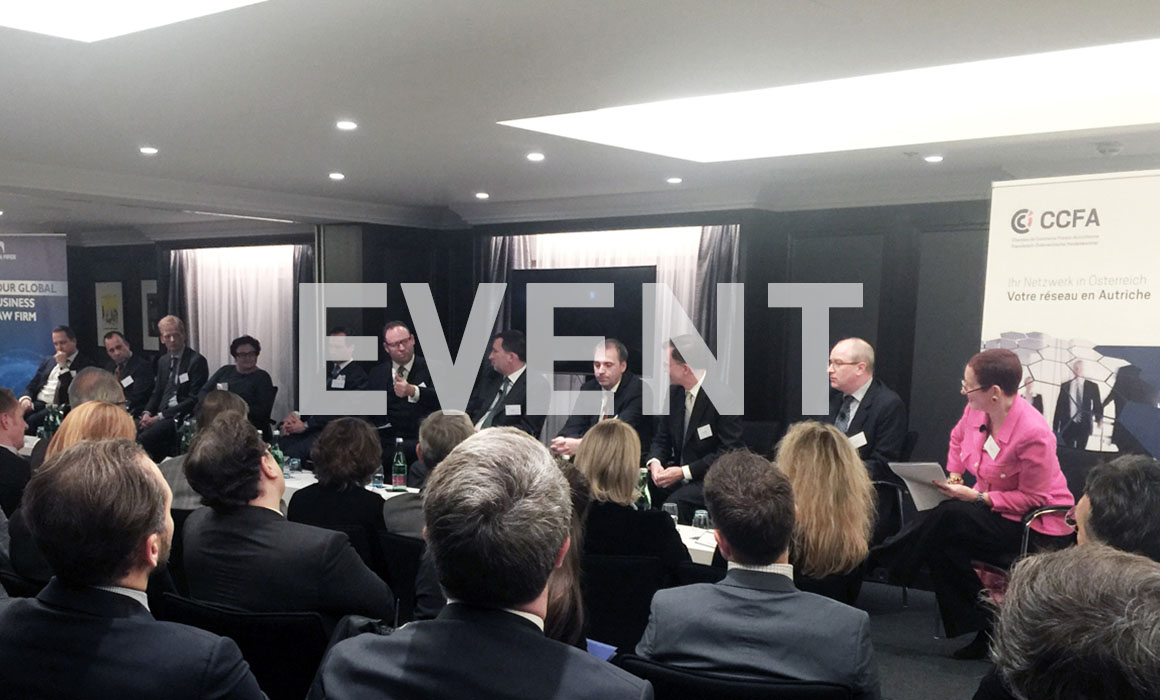 After the shocking results of the UK referendum caused storms of discussions, rumours and nearly apocalyptic predictions, the topic continues to be discussed in numerous sectors and connections. At the meeting on Tuesday, 11 October in Hilton Vienna Plaza, the various options and consequences were considered.
With partners such as the American Chamber of Commerce in Austria (AmCham Austria) and Chambre de Commerce Franco-Autrichienne (CCFA), the BREXIT: MYTHS AND REALITY event was organised by the British and Austrian partners of DLA Piper, a global law corporation with lawyers in more than 30 countries across the Americas, Europe, the Middle East, Africa and Asia Pacific. The estimations made by the firm's professionals compiled into the Impact overview represented the base of the panel discussion.
As a member of the Austro British Chamber of Commerce (ABC), Andrea Klimko was invited to join the event. The session was led by Denise R. Hamer (USA), who is in charge of three DLA Piper offices in London, Prague and Vienna, with a list of speakers specialising in the sectors touched by the topic, from employment, tax and pensions to patents, technology and trade: Franz Althuber (Vienna), David Christian Bauer (Vienna), Jean-Pierre Douglas-Henry (London), Mark Dwyer (London), Sabrine Fehringer (Vienna), Andreas Gunst (Vienna, London), Christoph Mager (Vienna), Stephan Nitzl (Vienna), Oskar Winkler (Vienna) and Neville Wright (London, Vienna).