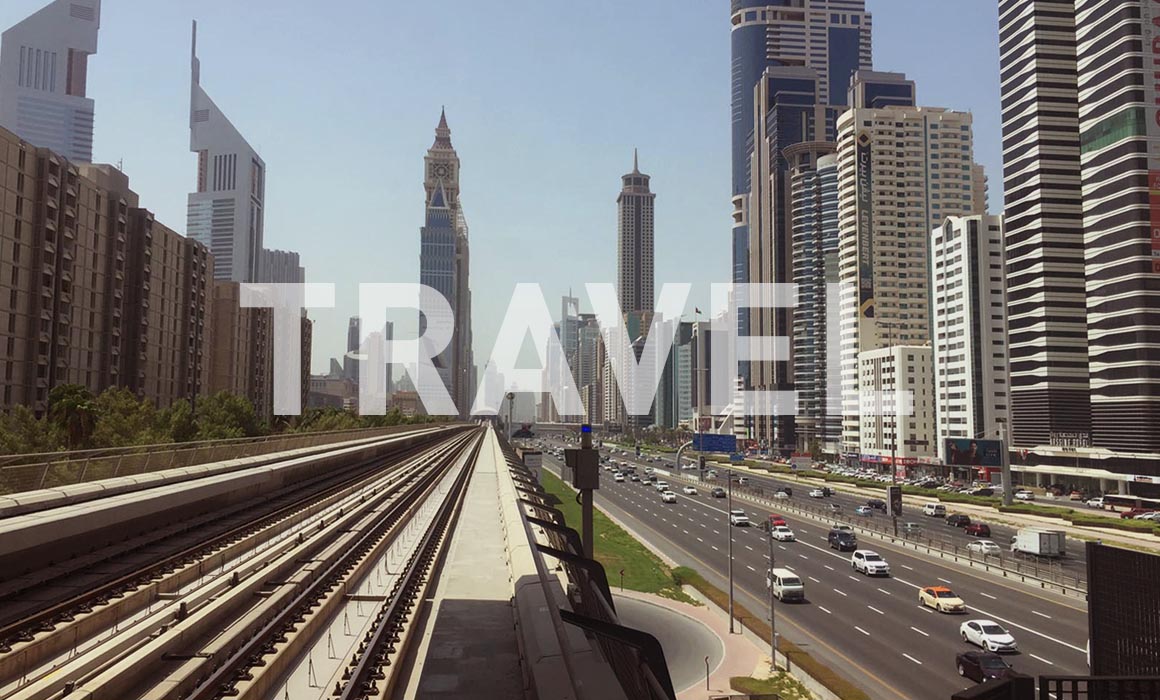 The Dubai metro system was built during the period of four years to improve the current state of traffic in the city. The two existing lines will be joined by three new ones in the future, some of which will even reach to the suburban areas outside the city. The metro system is used by a large amount of both inhabitants and visitors, the numbers rising each year. 
The modern face of the rail lines was realised by  the famous architectural group Aedas, which designed the 45 stations, two depots and operational control centres, and  Al Ghurair Investment group.
A special treat for the tourists is the fact the Dubai metro lines are operated by driverless trains, which are still rarely used in the world. The front carriage's wide panoramic windows bless the passengers with breathtaking views from the level of the raised tracks. This carriage is accessible for the Gold Nol Card users, designed to offer travellers the extra comfort during the crowded peak hours for premium fare. However, as the Gold Class travelling gains  popularity in the elite and business circles, the main benefit of the service is paradoxically lost, as this carriage does not always offer a chance to sit anymore during peak hours.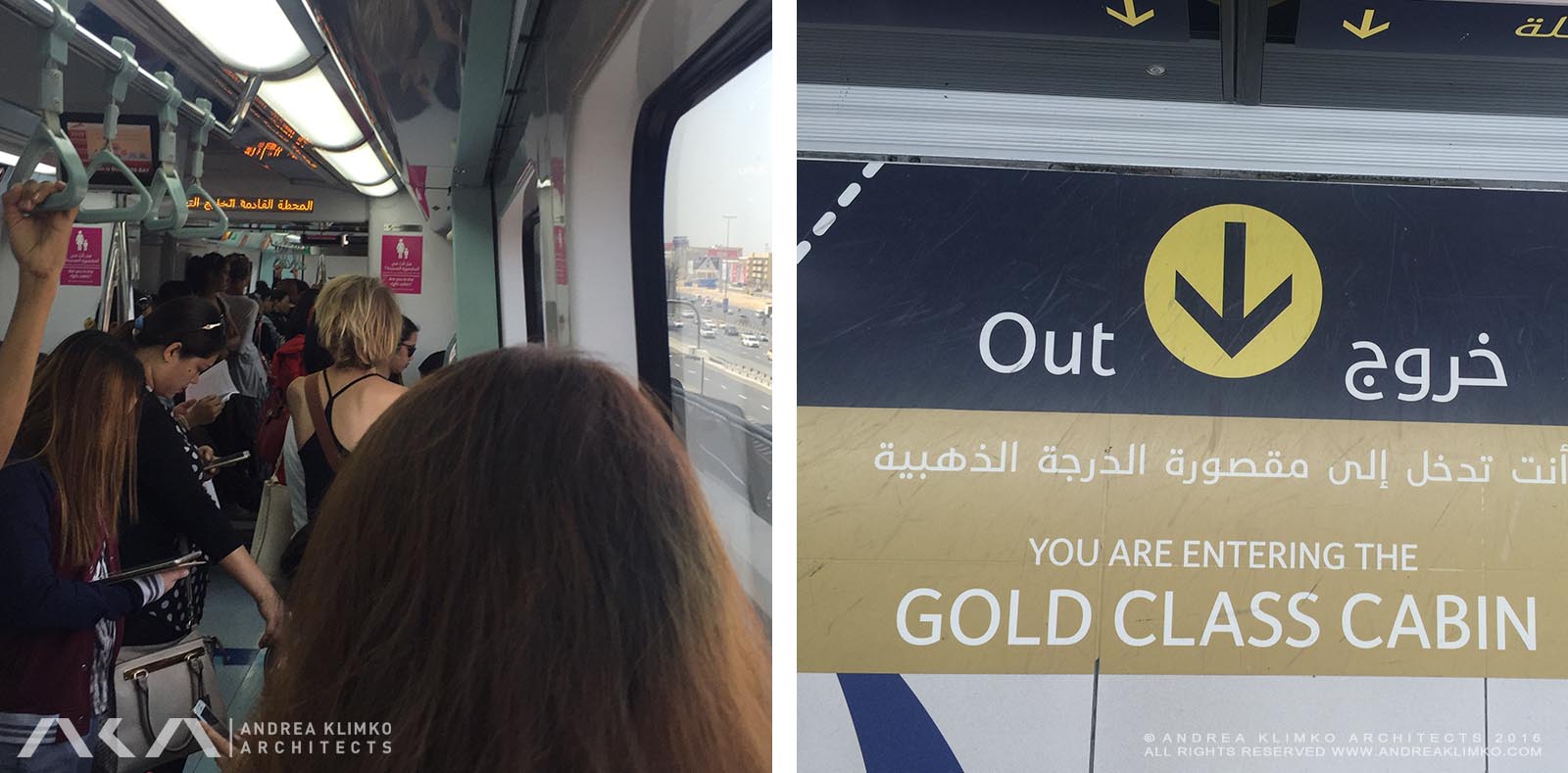 Another novelty applied in the Dubai metro system is the Women-only carriage, responding to the fact that female passengers can feel uncomfortable sharing the crowded space with men and are also often ignored by men claiming the seats. The signs and pictures state clearly which vehicle is reserved for women and children to ensure the comfort and safety of all passengers. Nevertheless, this restriction has yet to gain gravity in the eyes of rule-breakers, for almost 100 men are fined per day for entering the couch.