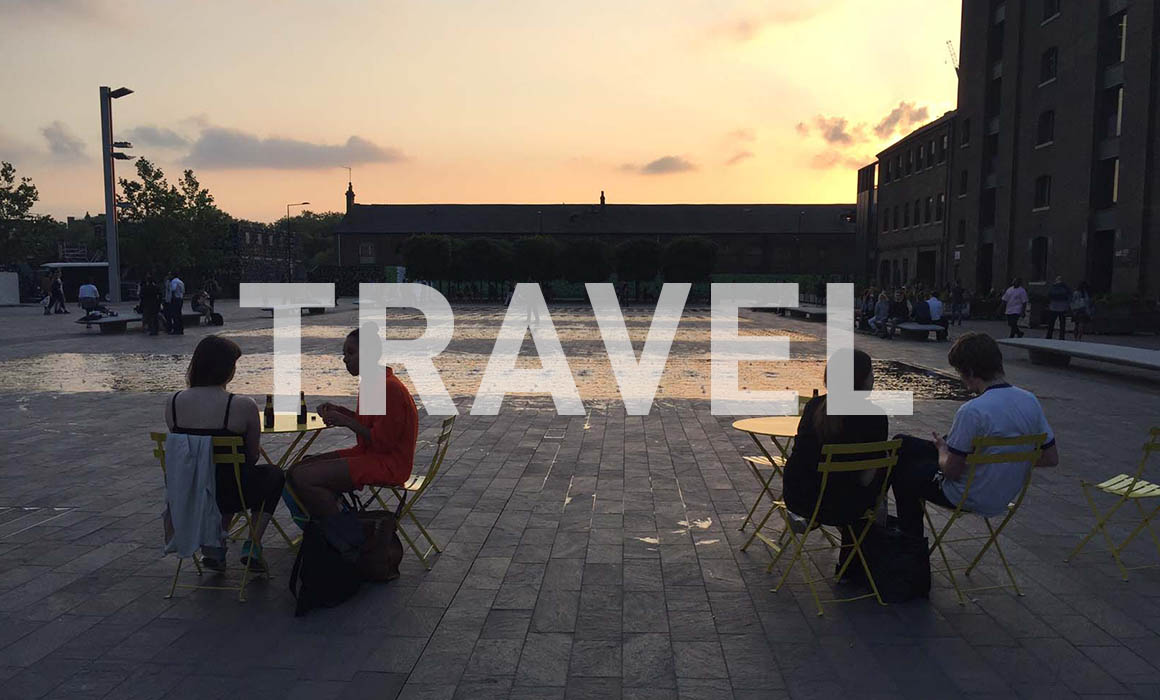 One of the most impressive public space redevelopment projects in London for the past few years, Granary Square could be compared to Trafalgar Square with its area of 27ha. The architects Townshend LA (being in charge of the master plan of the whole King's Cross Central) transformed the former goods-unloading canal basin into a multipurpose area worthy of the constantly changing city full of vigor.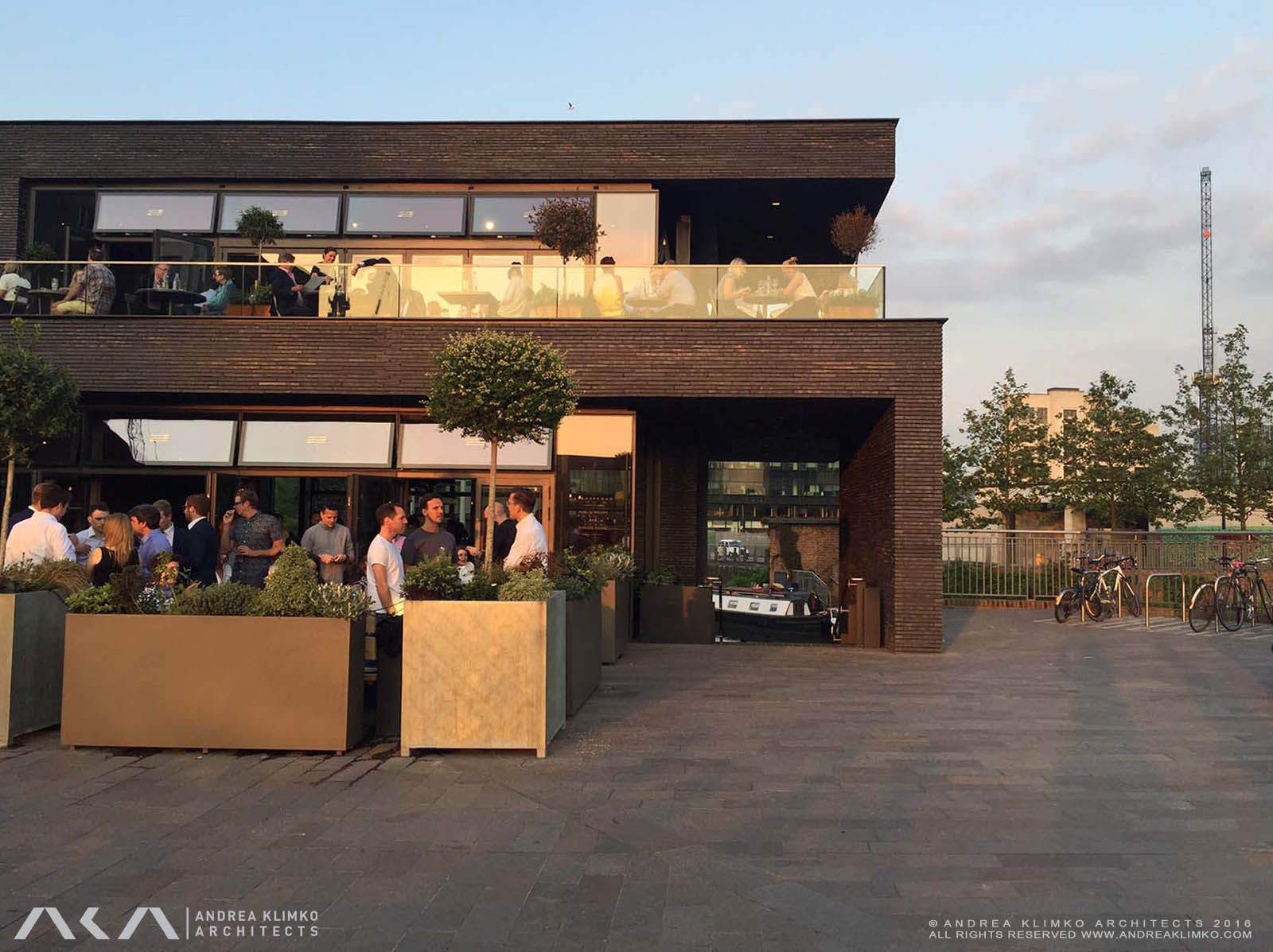 The surrounding buildings' functional variety ensures the wide range of activities and situations born between them. The residential, educational, retail, office and healthcare facilities provide the area with a quantity of visitors all day long. The square's most dominant feature is the object of the Granary building, a part of the Goods Yard complex designed by Lewis Cubitt in 1852. Renovated and converted into a campus for the University of the Arts London, the former warehouse became the cornerstone of the square's layout.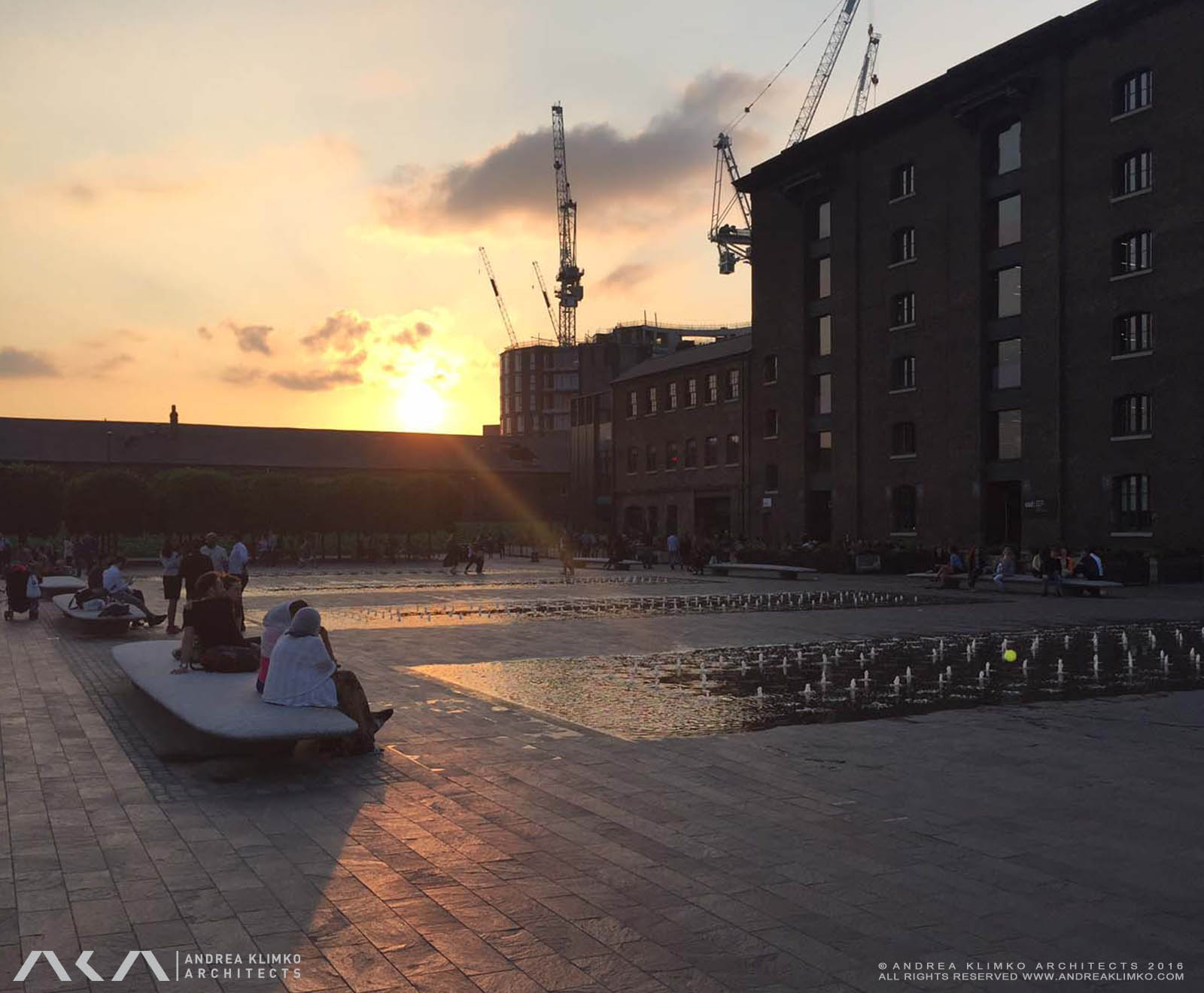 The four facades are reflected by four banks of fountains able to create a glossy film of a water surface while the individually controlled water jets are still. The fountain, one of the largest water features in Europe, is operated by a complex system that allows the forming of temporary routes and spaces.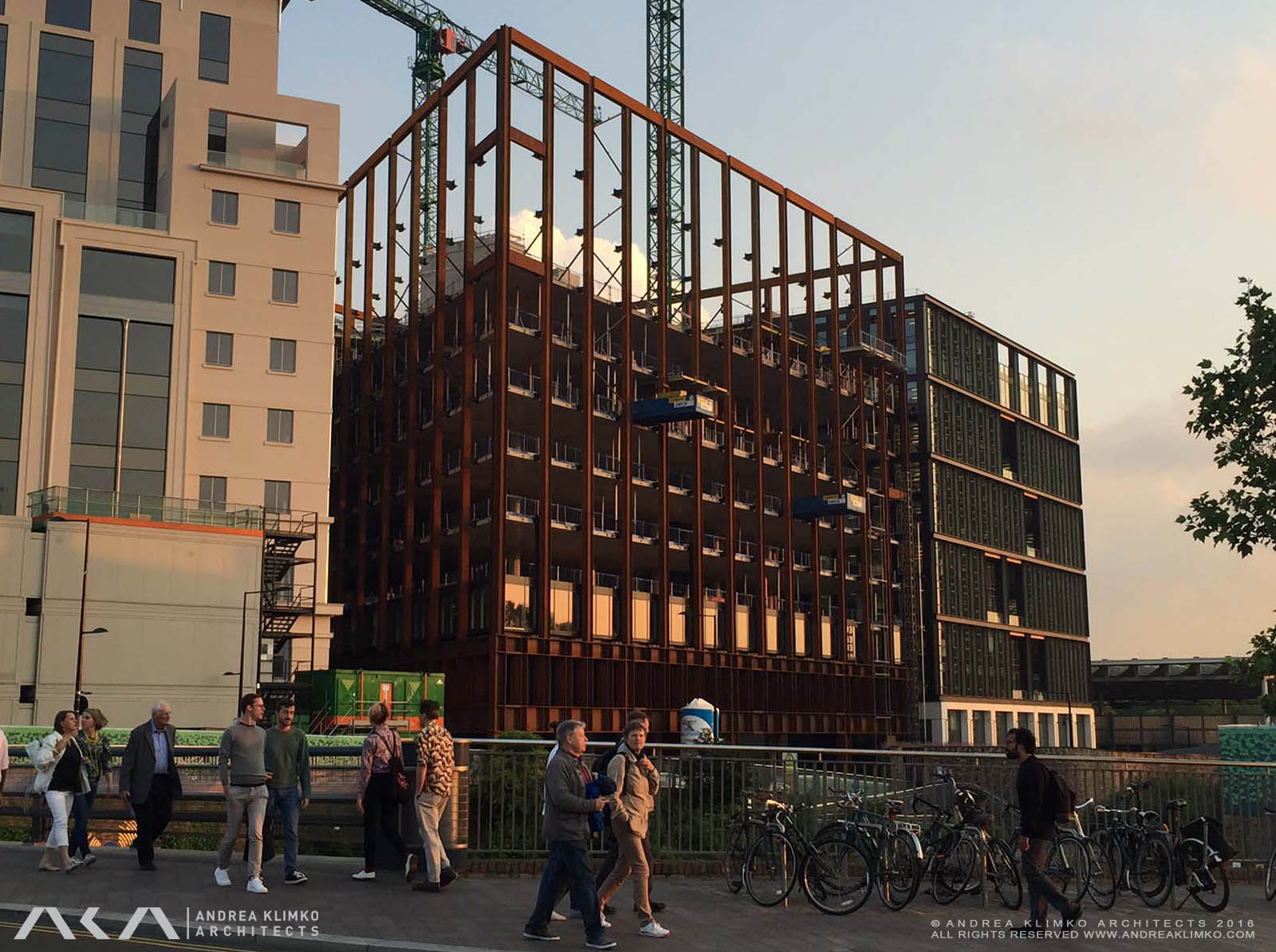 The restoration project also handles such matters as retaining original crane bases, rail tracks and other historic features, which were lifted, cleaned and returned to their place to preserve the character of the district.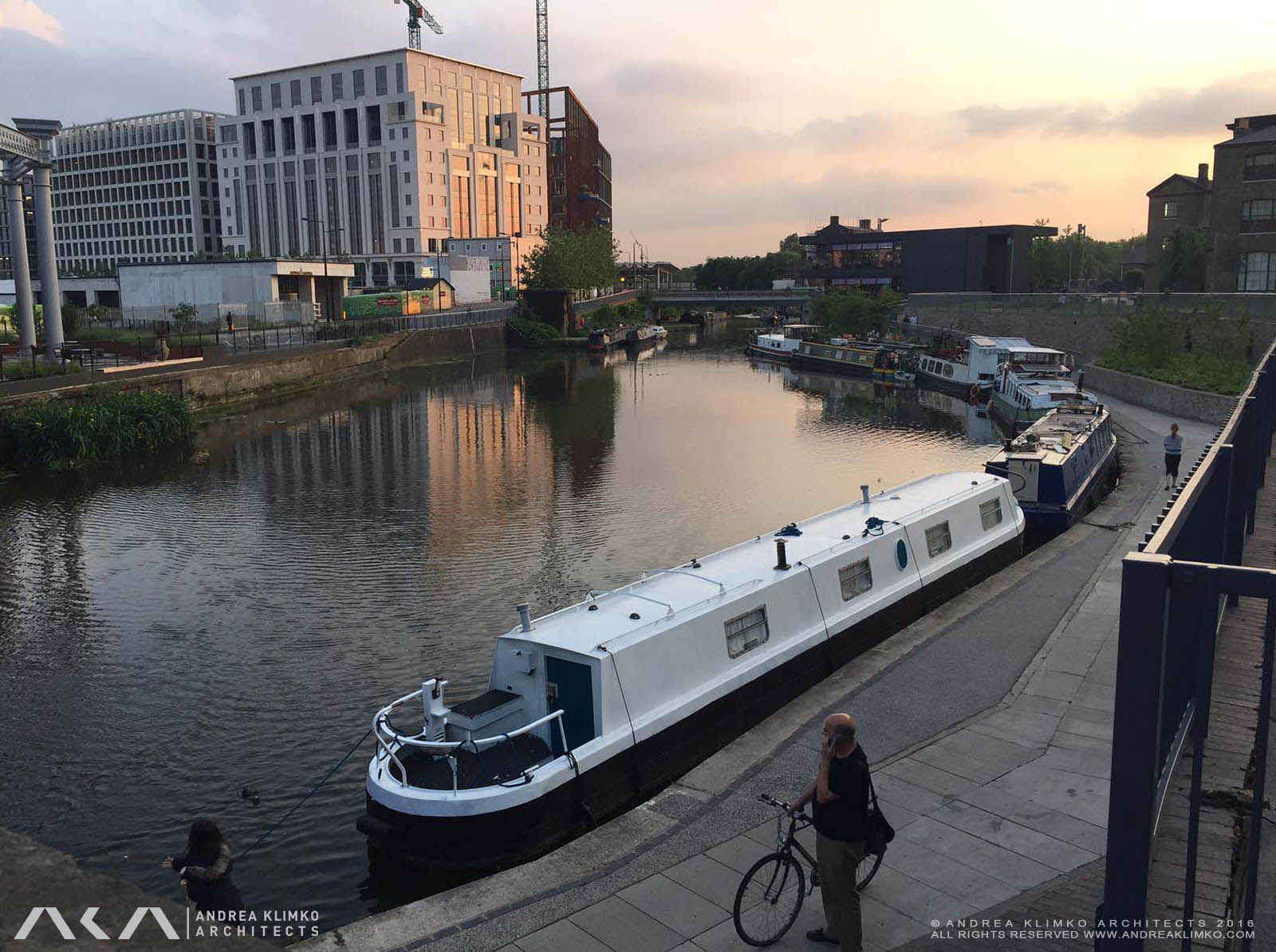 In the close proximity of the square there is an amount of popular shopping locales claiming the attention of the public. One of those is the deliciously tempting ice cream parlour Ruby Violet.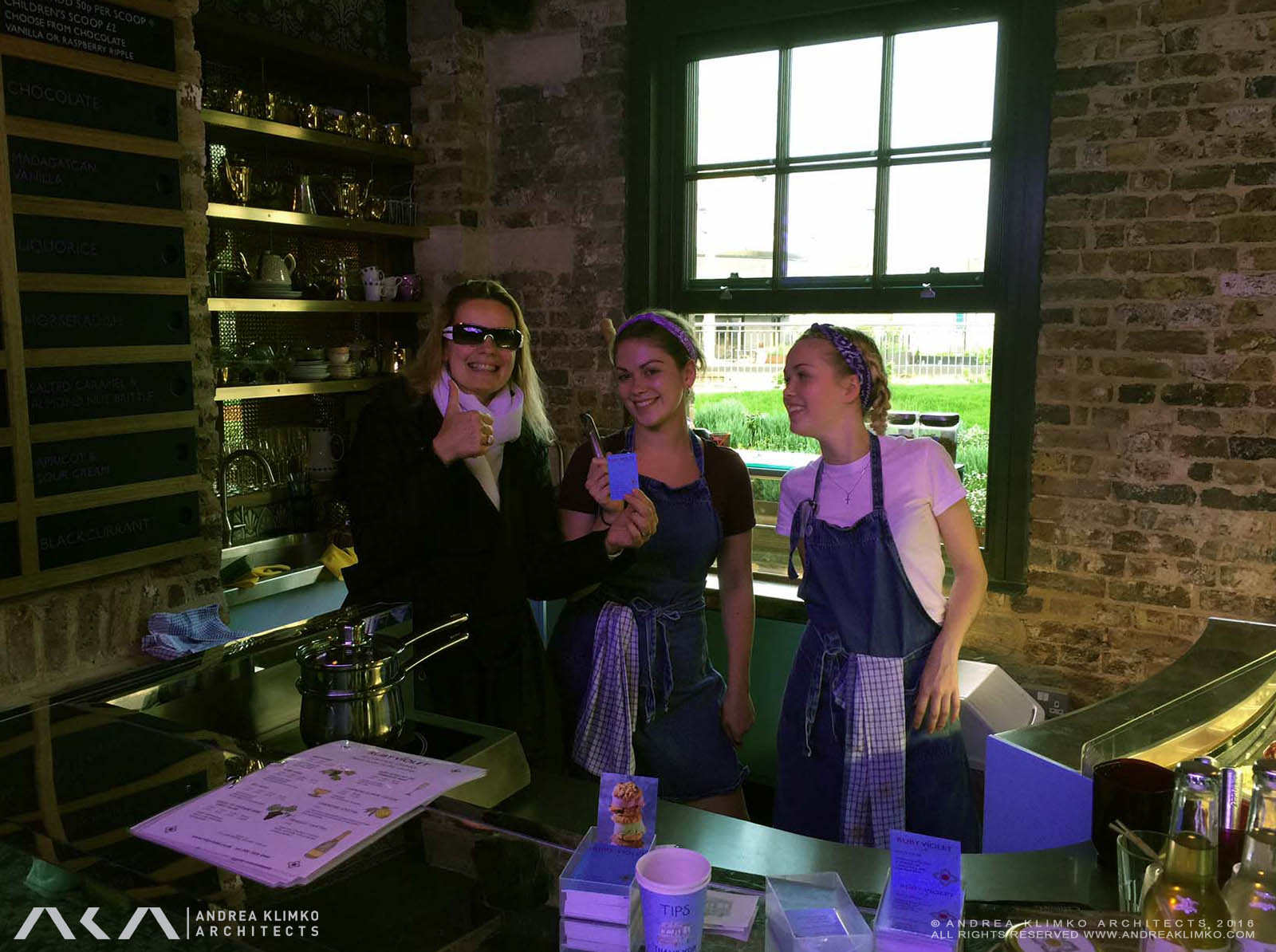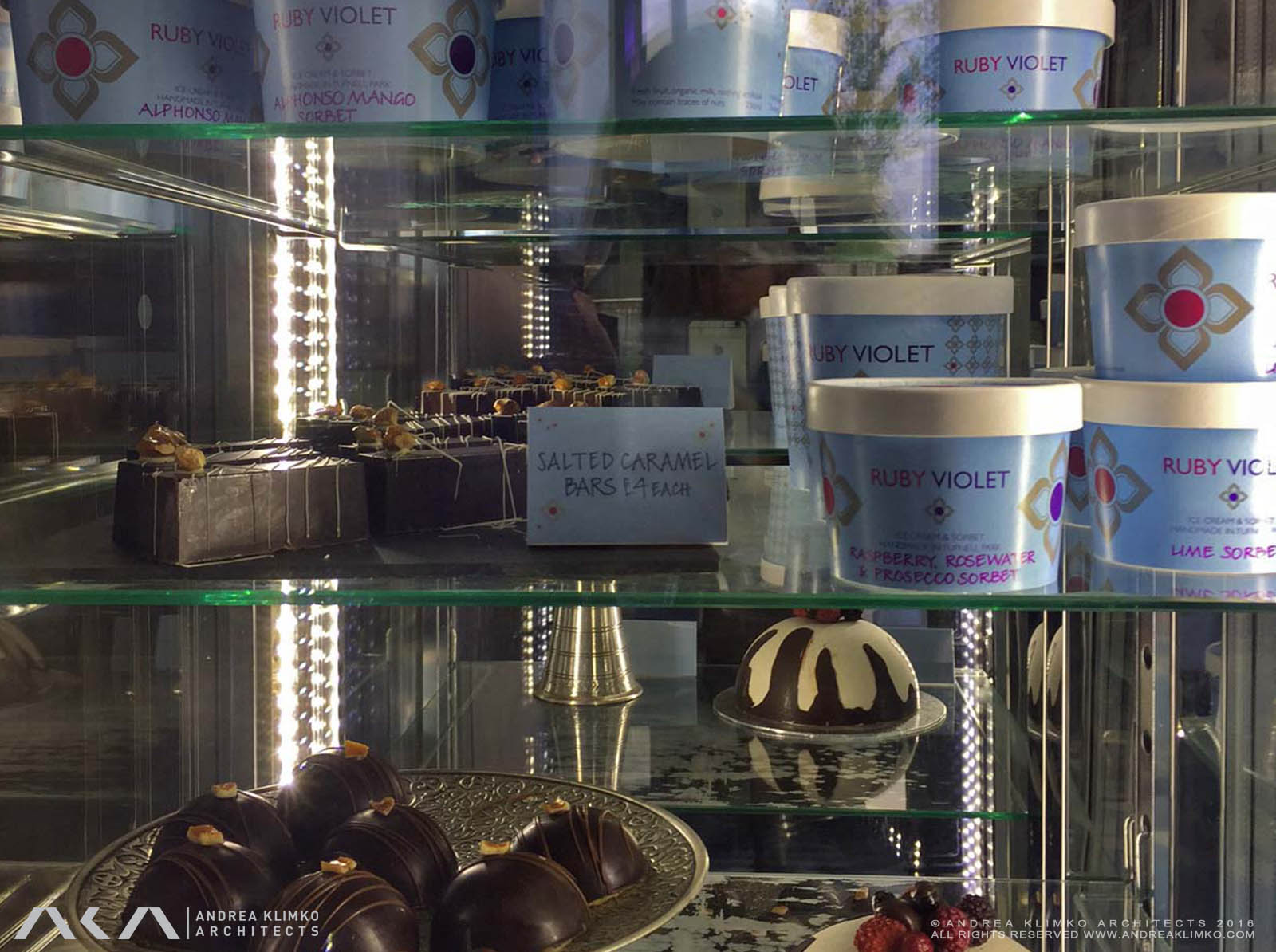 The Architect's view: "The diverse blend of functions such as ice cream shops, university buildings, offices and residential units generates a high-quality public space which meets the requirements of all its users. The level of achievement is clearly visible from the number and frequency of visitors during the whole week."
The project by Townshend Landscape Architects can be found on their website Townshend Landscape Architects: Granary Square, King's Cross.