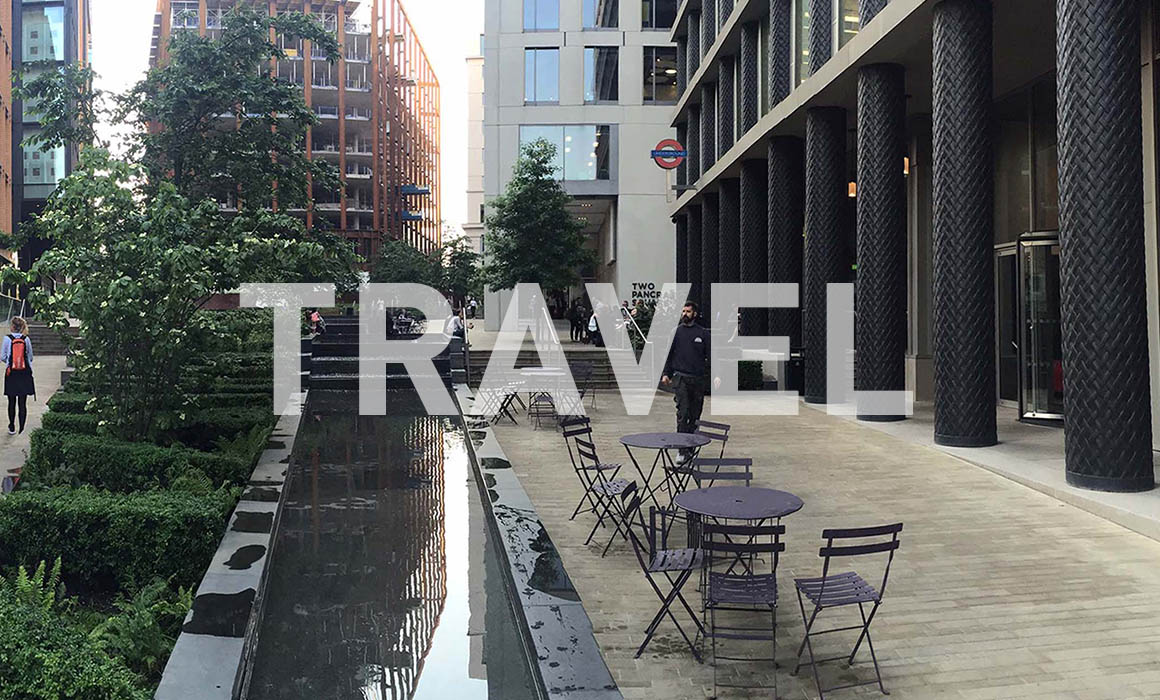 The recently completed public space in the vicinity of train stations St. Pancras and King's Cross forms a part of a 72 acre redevelopment project, the result of a cooperation between Townshend Landscape Architects, Allies & Morrison Architects and Porphyrios Associates; with Townshend LA being the design team in charge of Pancras Square itself.
The element of water, strategically placed along the stretched-out area hidden in the urban structure of King's Cross Central, acts as the key feature of the overall concept. Taking advantage of the moderate slope of the terrain, the architects created a chain of rushing waterfalls alternating with still, tranquil pools. Its components are arranged in a way that allows different visual impacts, according to the viewing position on either end of the square's linear layout. The water path can be perceived as a series of calm, glossy surfaces or as a set of cascades observed from the opposite direction.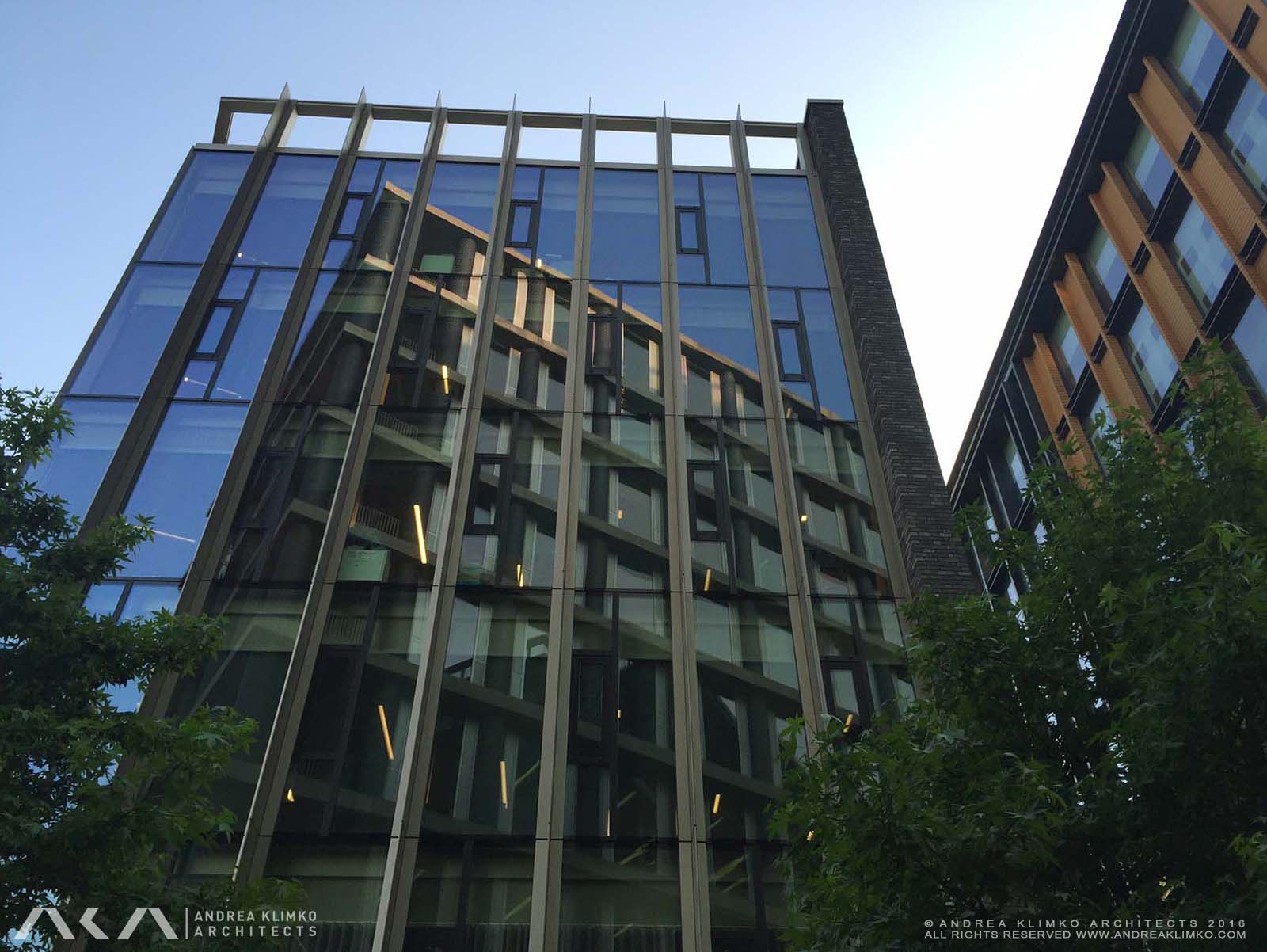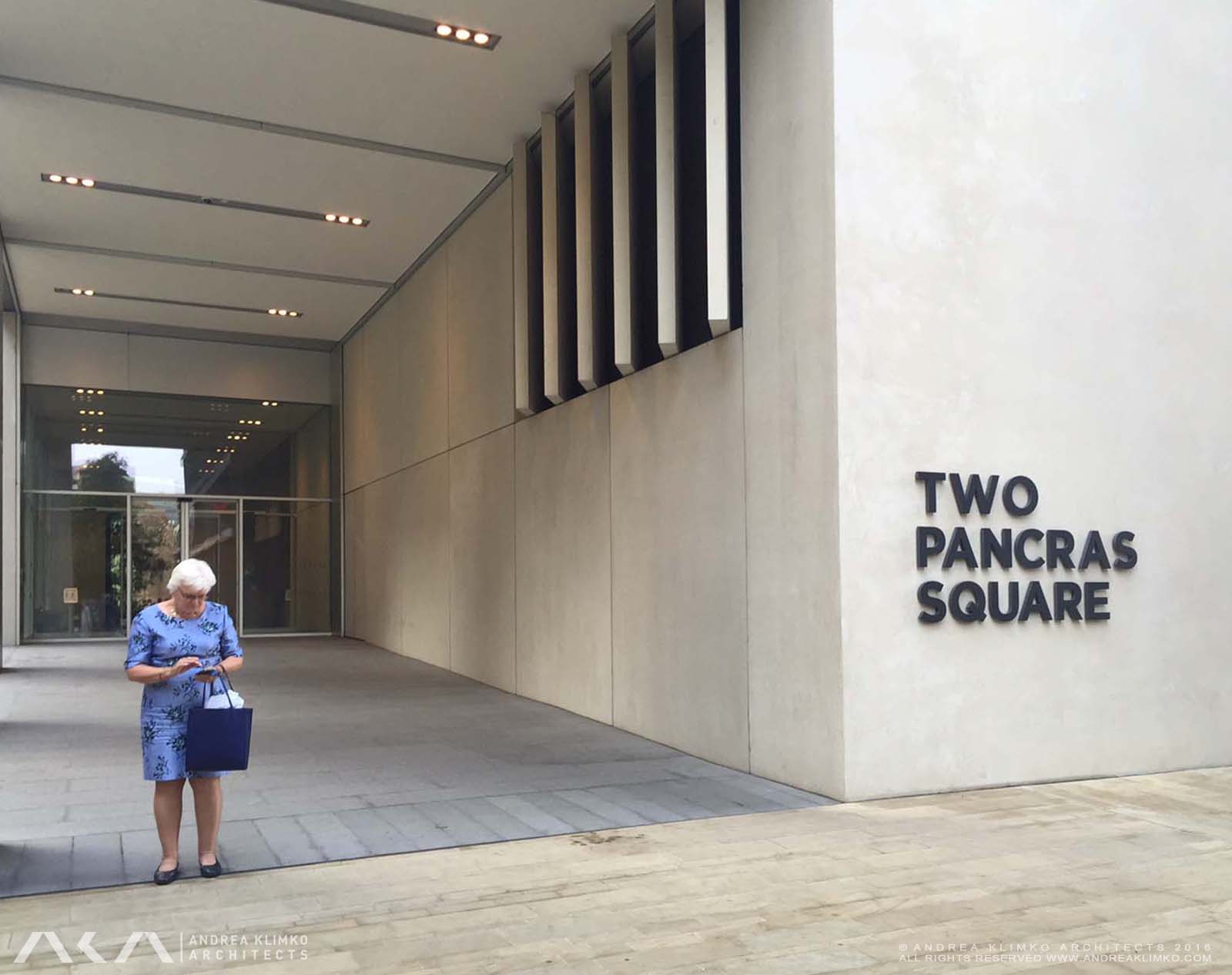 The continuous flow of water defines the playful and lively atmosphere of an oasis within the bustling city, where the visitor can decide whether to stop by for a coffee in one of the shops or simply claim a bench next to the stream.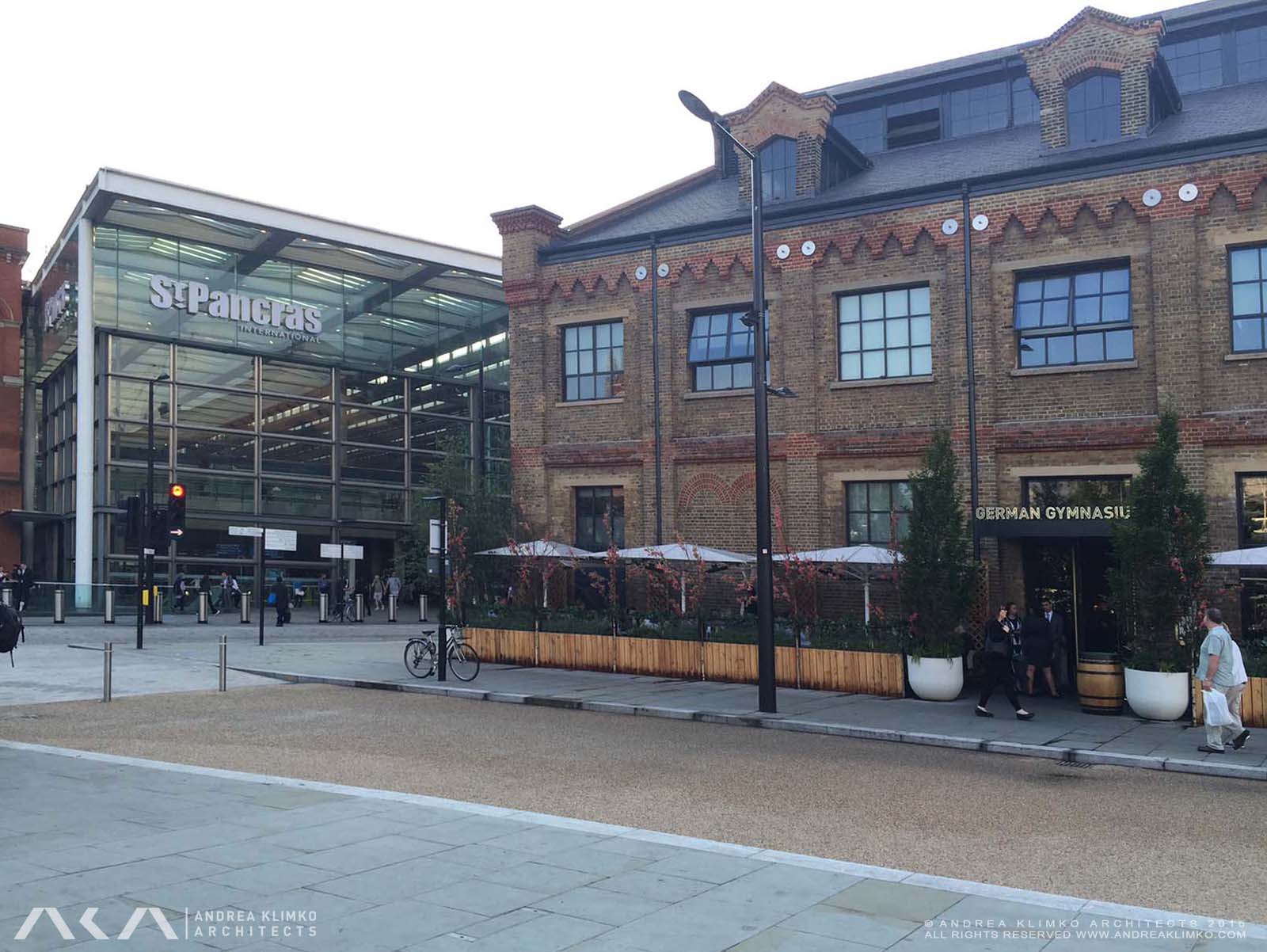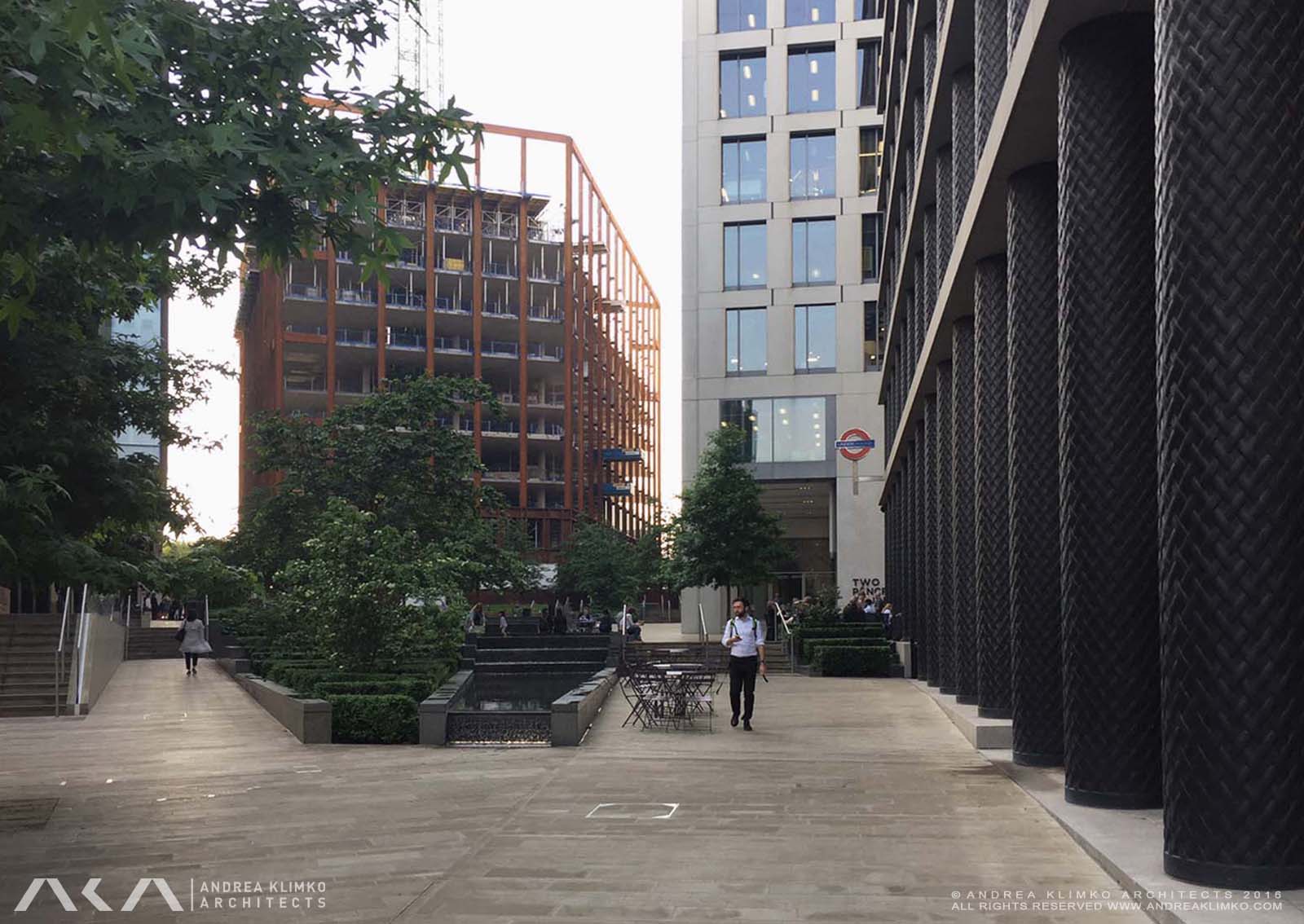 The Architect's view: "I appreciate the concept of offering the visitor several options for taking a rest from the rushed city atmosphere, with the emphasis on individual demands and preferences."
The project by Townshend Landscape Architects can be found on their website Townshend Landscape Architects: Pancras Square, King's Cross.