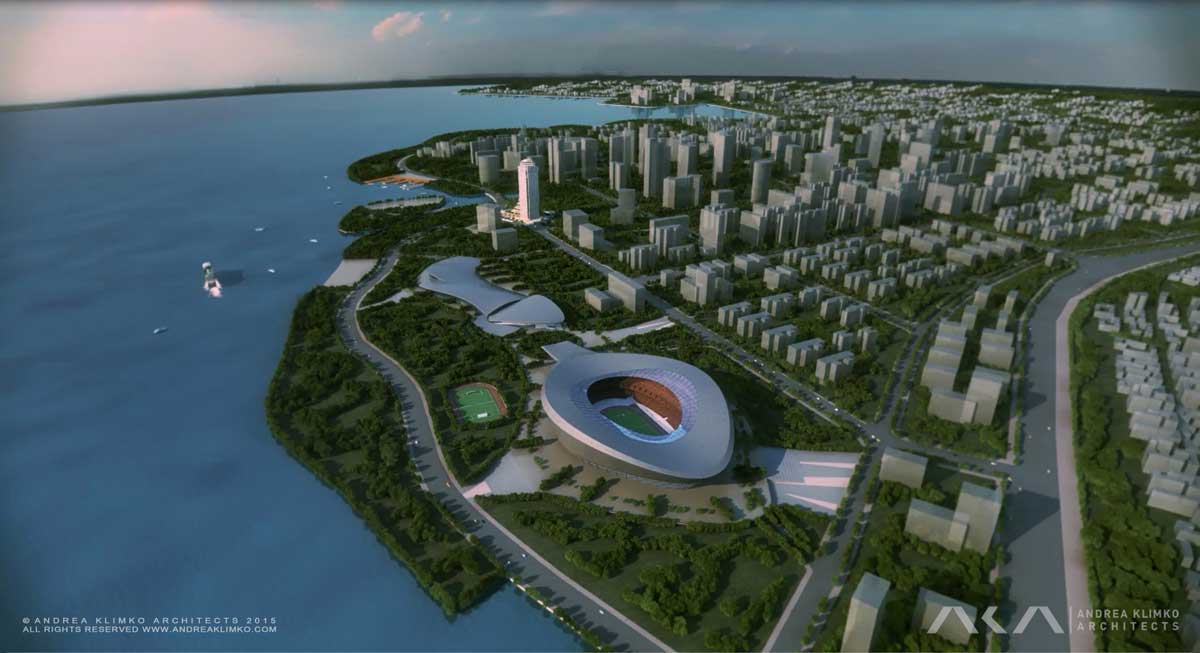 | | |
| --- | --- |
| Design director: | Andrea Klimko |
| Year: | 2015 |
| Location: | Zhanjiang, China |
The bank of Zhanjiang is the winning design for a branch of the Guangdong Nanyue Bank by Andrea Klimko Architects. Located in the new development area near the Olympic Center in Haidong, 100km from Hong Kong, the tower is a combination of underground parking area, extensive luxurious shopping mall floors, bank office area, a VIP club with a heliport and panoramatic views, all in 3 floors under and 41 floors above ground.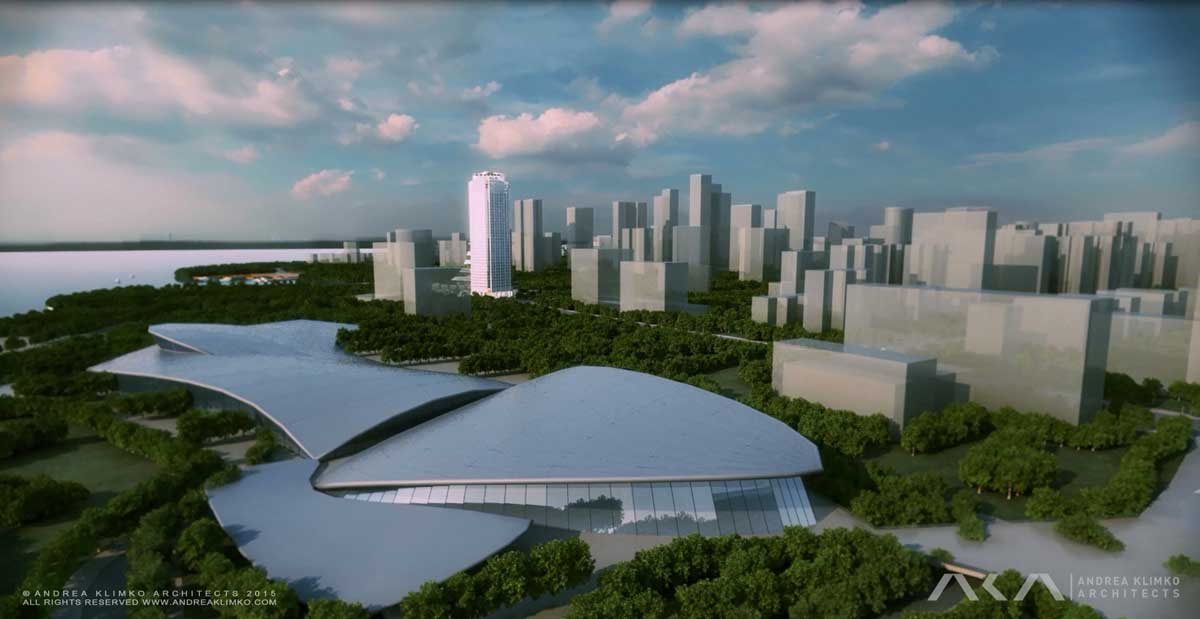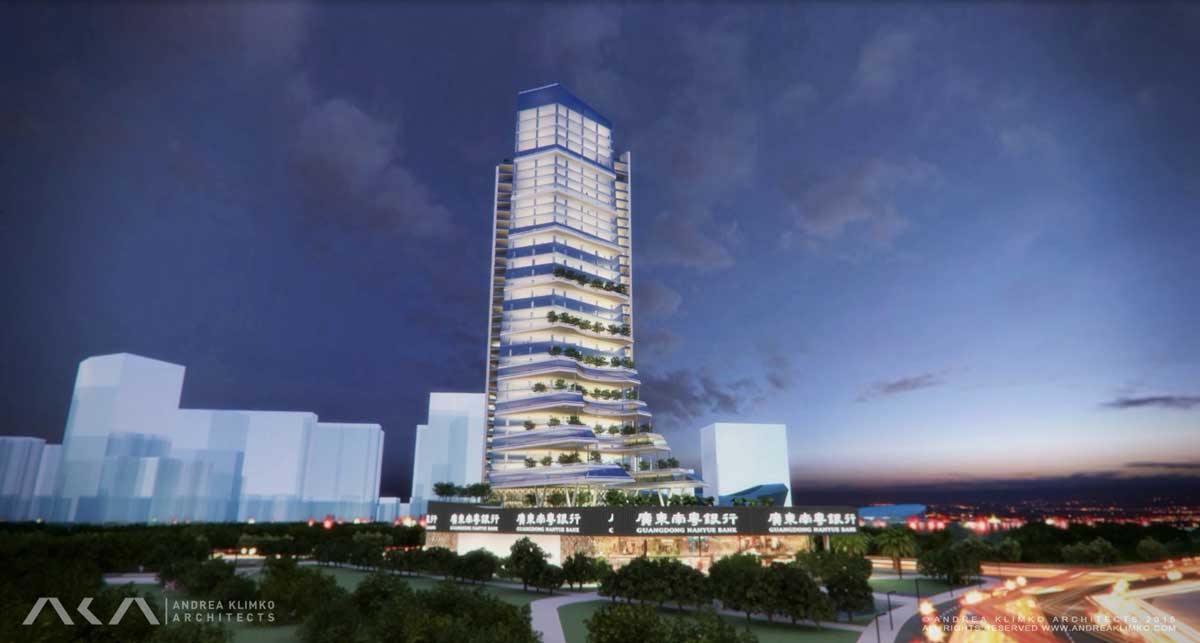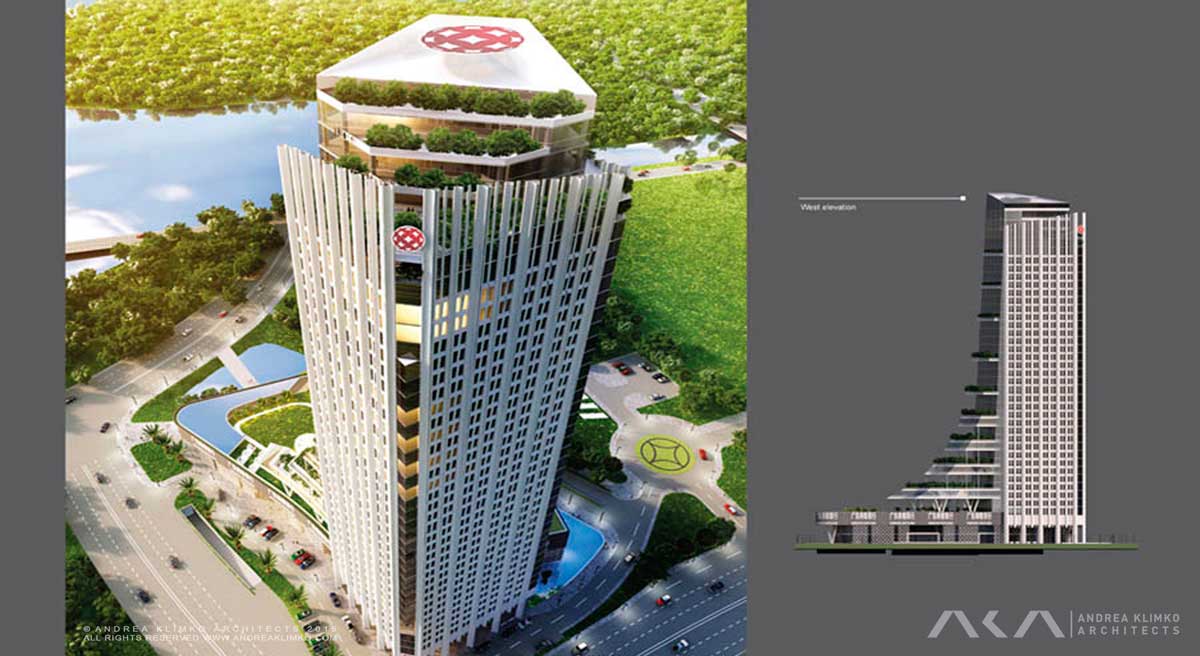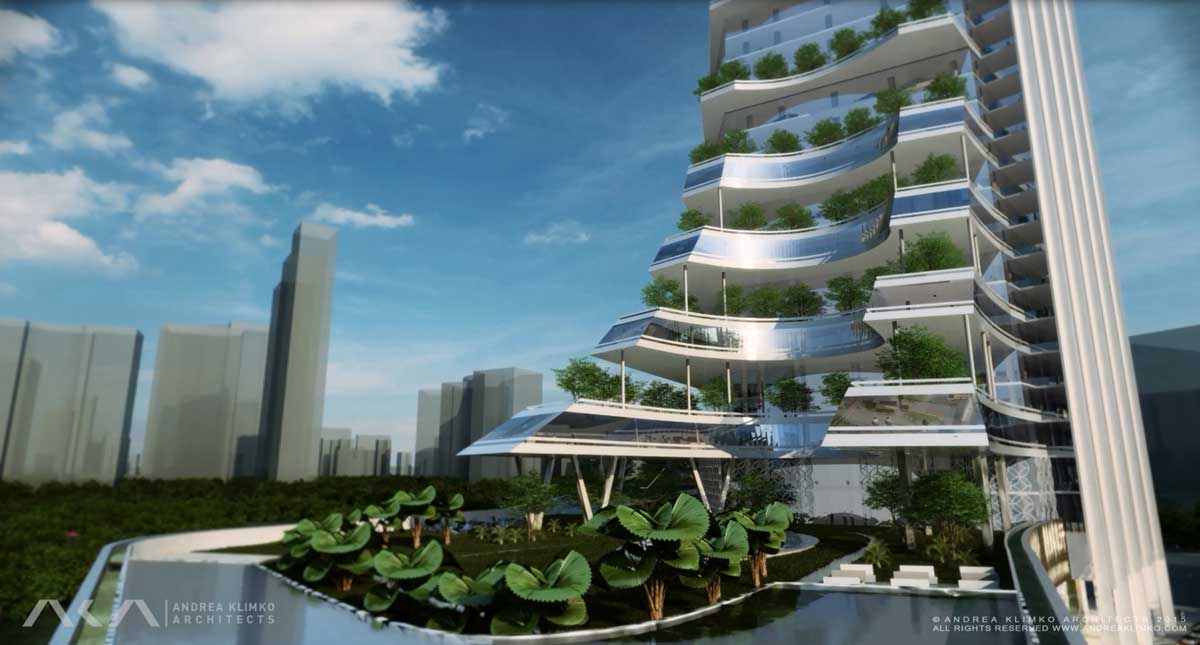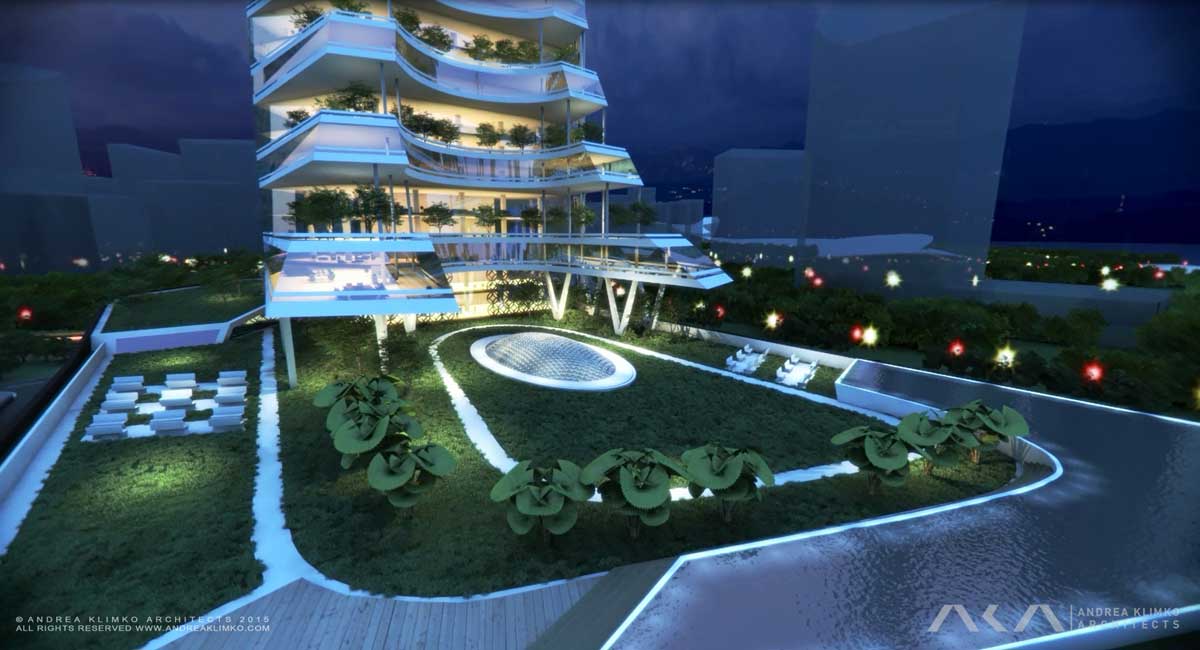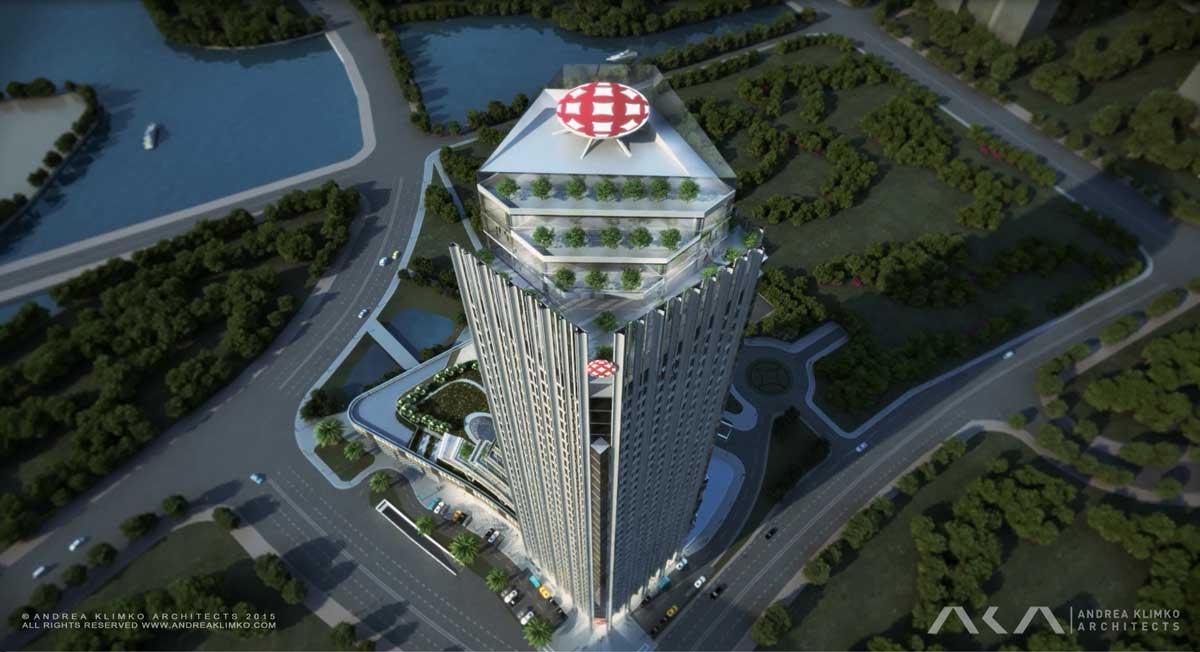 A brief video introducing the project of the Bank of Zhanjiang can be found in our Blog section: Zhanjiang Bank captured in a video.