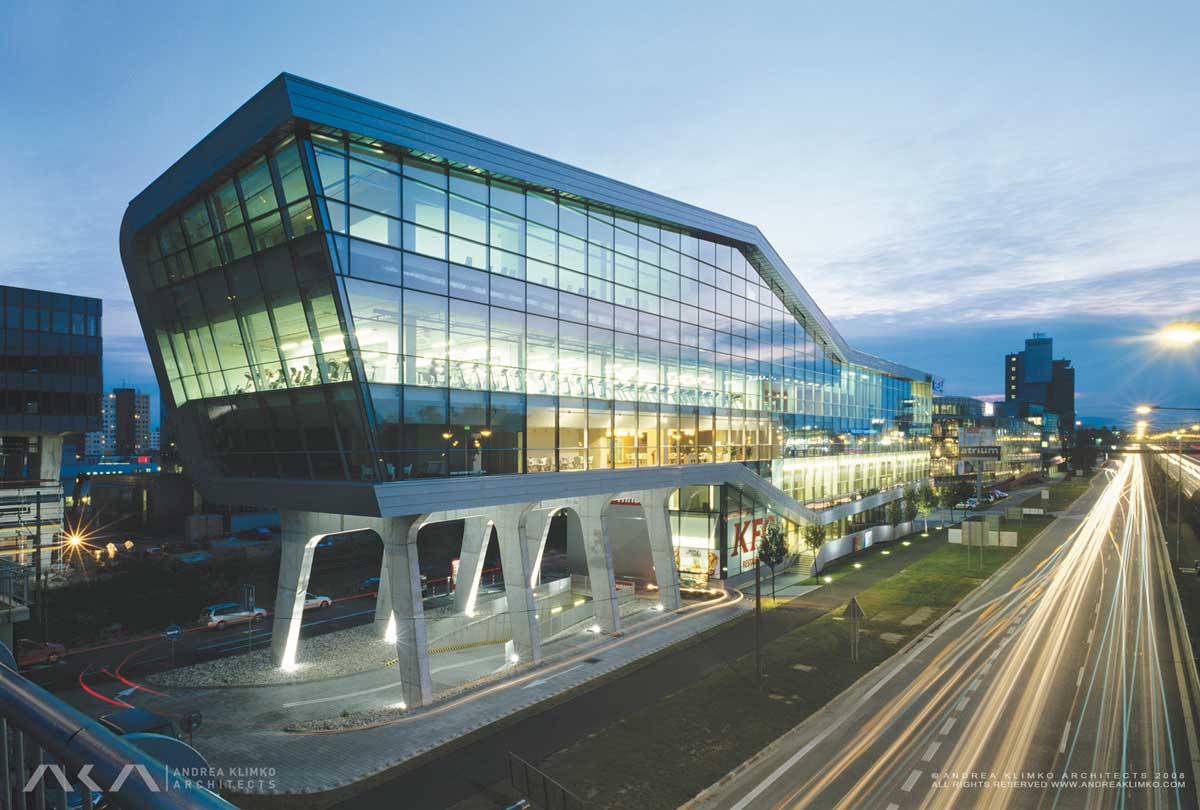 Design directors:
Andrea Klimko
Peter Krucay
Cooperation:
Lubos Agnet
Year:
2008
Location:
Bratislava, Slovakia
Plot area:
5 420 sqm
Floor area:
9 340 sqm
No of floors:
6 ground floors,
2 underground floors
Awards:
WORLD ARCHITECTURE AWARD 2010
Nomination for Dušan Jurkovič Award 2008
RELAXX sport and leisure centre is the most representative and highly awarded project within sport and leisure in contemporary architecture. It includes fitness and wellness facilities. The architecture promotes the busy environment of the city. Relaxx reminds you of a dynamic sculpture symbolizing the beauty and poetry of chaos.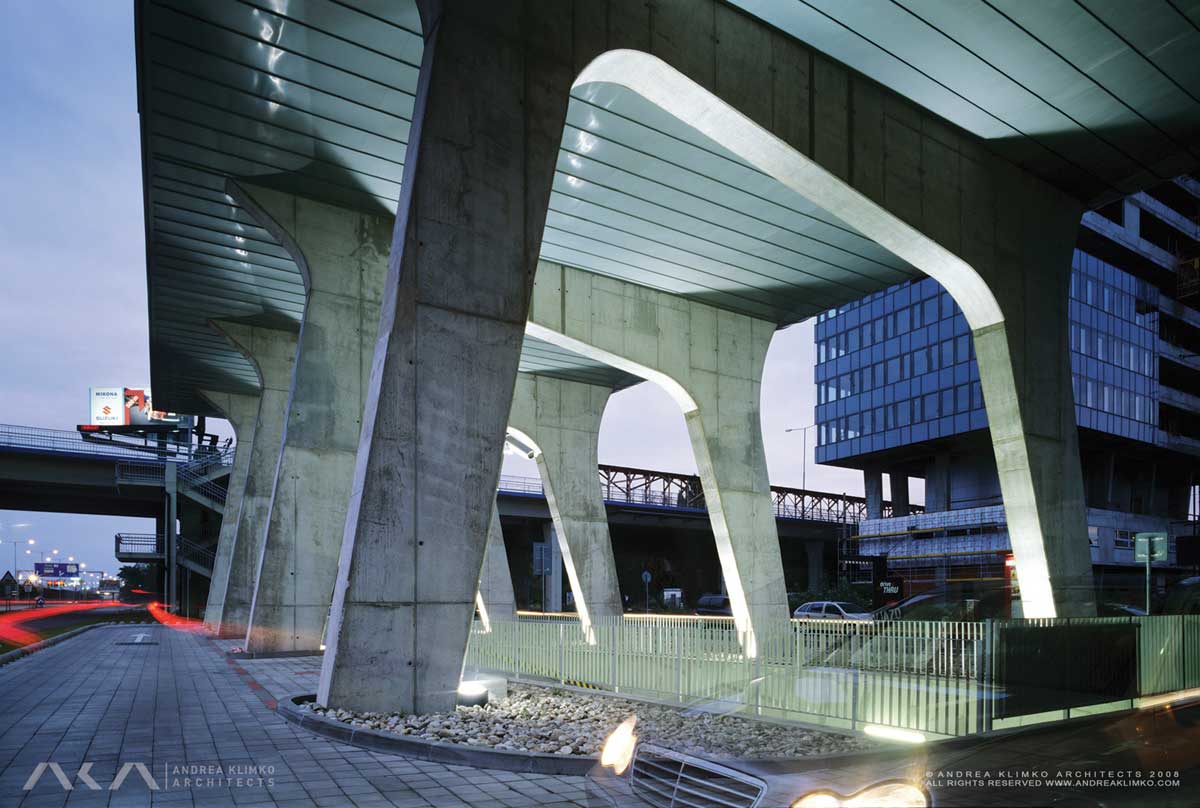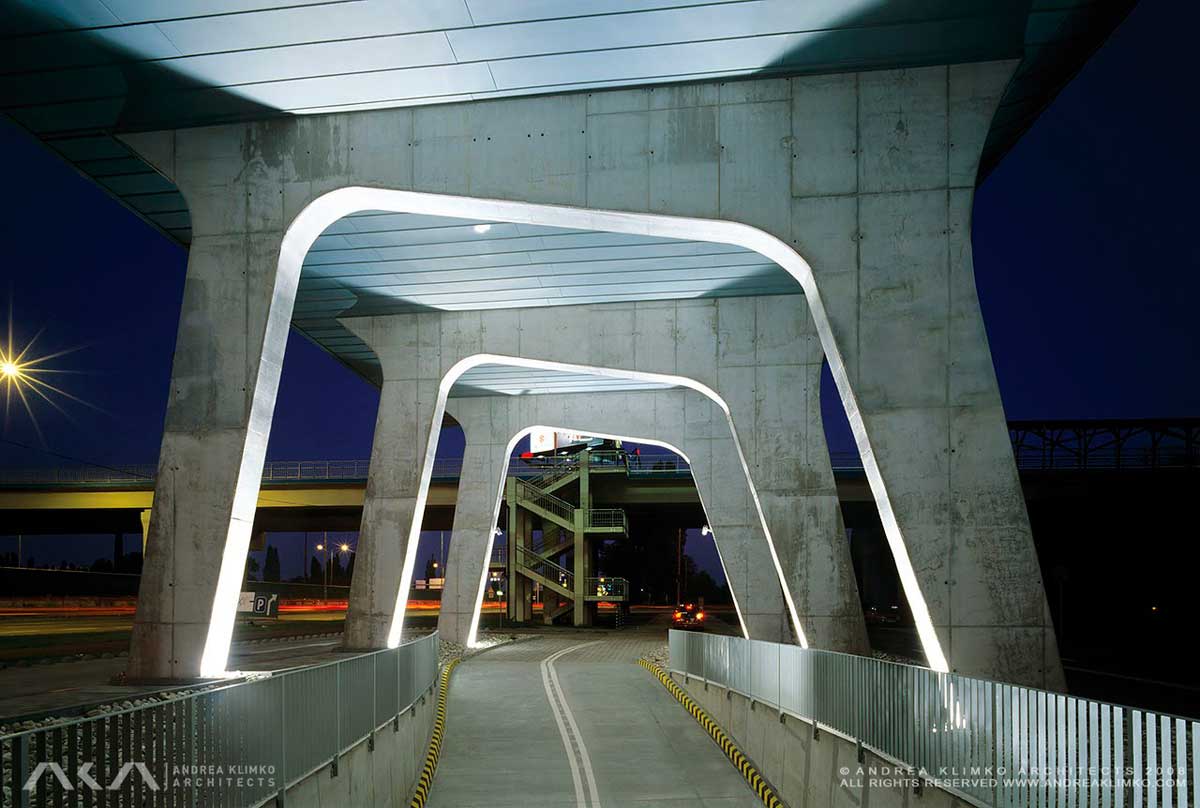 A long awaited final look of the building that stands in the row of previous experiments in designing commercial architecture to a high standard of design on the narrow and complicated plots between the highway ring of the city and the old railway station provides panoramatic views on the right bank of the Danube river.
The pressure to produce a piece of contemporary architecture and luxury design was immense and also due to the fact the adjacent Atrium building was a designed by award winning architects and was awarded as building of the year in local architectural competitions. To meet this challenge a smart and light weighted version of the sport and wellness centre was required, that seemingly contrasts the gravity rules. Standing on naked concrete legs and being still in a frozen movement of its elevated horizontal body the objects plays a role of a new attraction to the site. It offers two way views – both of its unusual form wrapped in metallic skin and from its inner high end interior design of wellness zones and swimming pools situated on elevated levels outside towards the historical panorama of the city on the oher bank of the river. A difficult situation ended up being a brave architectural gesture.
Einsteinova Road is probably the most frequented artery in Bratislava, situated unfortunately, like a big cut through Petržalka town quarter. But some architects show us it is possible to refine such a busy enviroment. The new RELAXX Sport Centre enters the rush locality, harmonizes and directs the noise and chaos. This house is like a sculpture symbolizing the beauty of restlessness and the poetics of velocity.