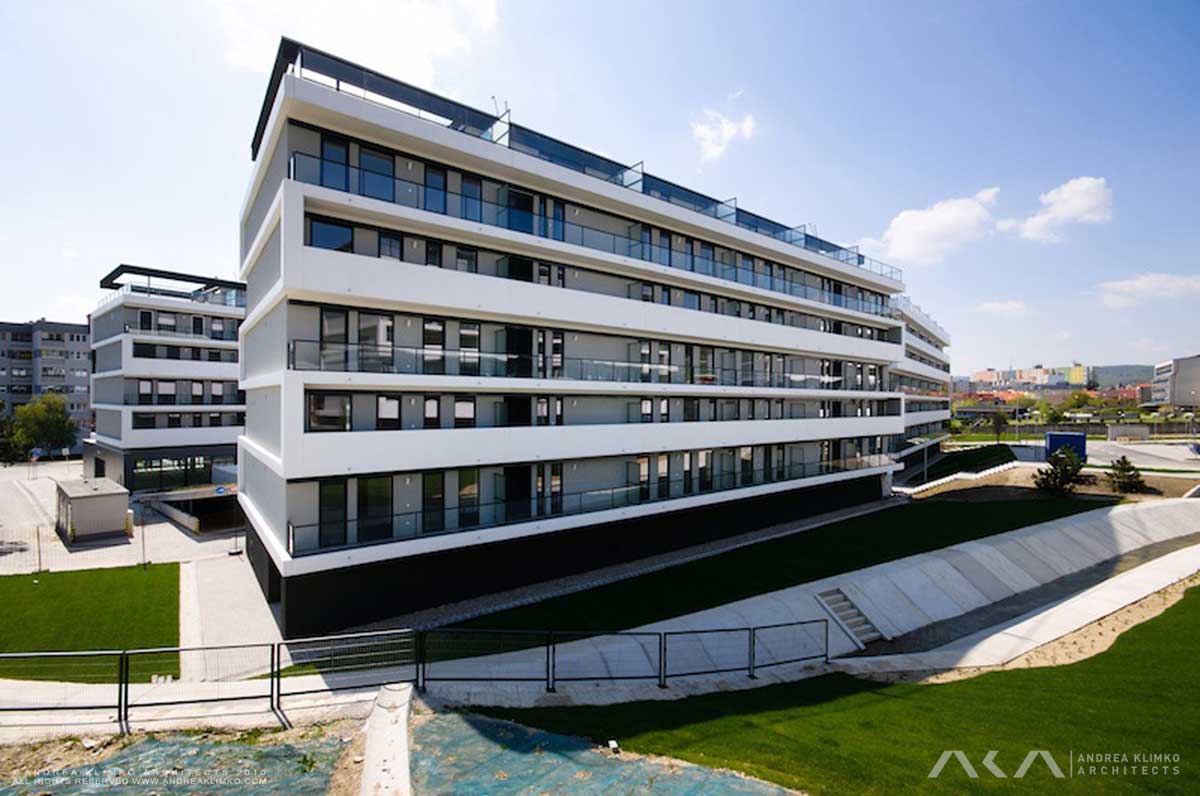 Design directors:
Andrej Alexy
Andrea Klimko
Cooperation:
Roman Rosina
Miroslav Kopp
Stefan Rafanides
Miroslav Jost
Zuzana Svikruhova
Radka Svecova
Rober Toth
Jozef Pozdech
Ivan Lauko
Year:
2010
Location:
Bratislava, Slovakia
Floor area:
21 600 sqm
No. of apartments:
168
Residential complex consisting of six residential buildings with 168 apartments in the vineyard area.
Buildings are dynamically filmed, creating a distinctive structure. This arrangement produces mass interior and living spaces with greenery park, playground and parking. Façades of buildings materials impart an impression of the inverse rotation is extended frontage line and injected with a fine elegant colour scheme – white, light grey and dark grey. In terms of orientation of the façade of the cardinal requirements are met to reach a standard lighting for the buildings. The surrounding vineyard terrain was an inspiration for the wavy and curvy design.