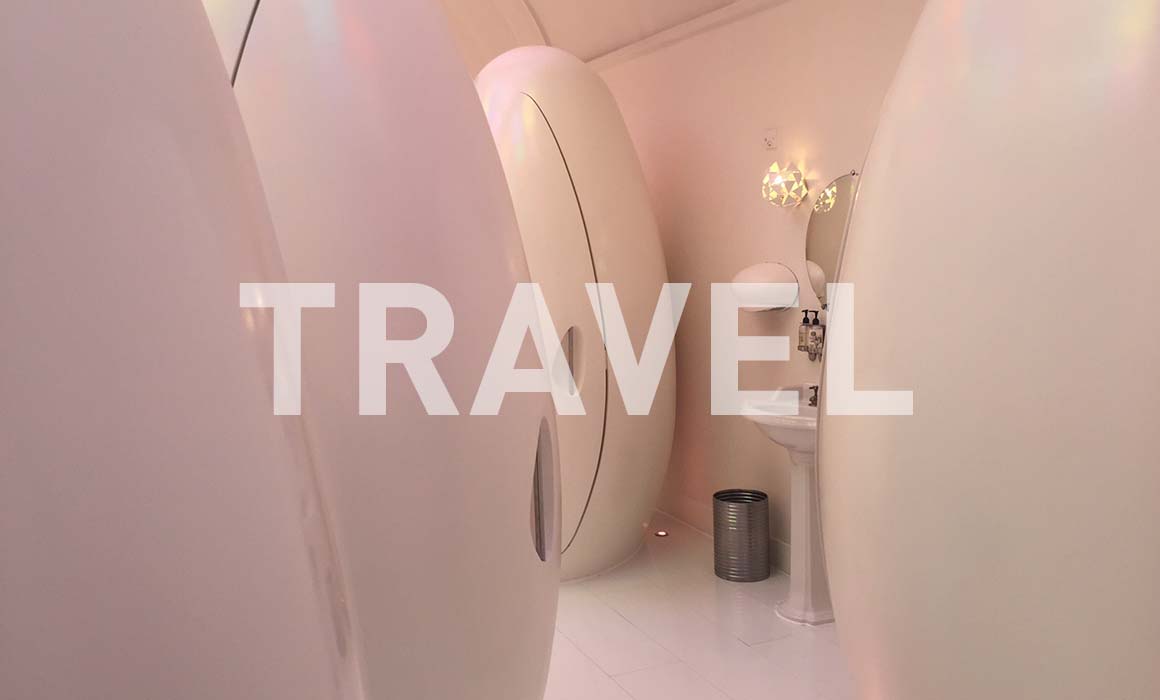 One of the most surreal places you can visit whilst being in London is definitely the cool toilets in the Sketch Gallery this reminds you of a space mission to the mood.
The restaurant will welcome you with a hallway full of kinetic art display. If you go more further, you'll find yourself in the first part which is the restaurant, where some beautiful treats, such as deliciously decorated cakes, will tempt you to come closer. The next part is the actual dining area. The atmosphere, of these spaces, is very dark, private, inducing the visitor(s) with a bit of  a sensual feeling.


The Sketch Gallery itself is a place to see as you can imagine, but the memorable experience is offered mainly thanks to its toilets. Eleven egg-like pods, serving as toilets can make you feel like you´ve been abducted by aliens from another planet. When you first come inside, you might be surprised by the sudden change of the overall atmosphere, created using different lighting. From this almost gloomy ambience you are all of the sudden in a squeaky clean and bright space.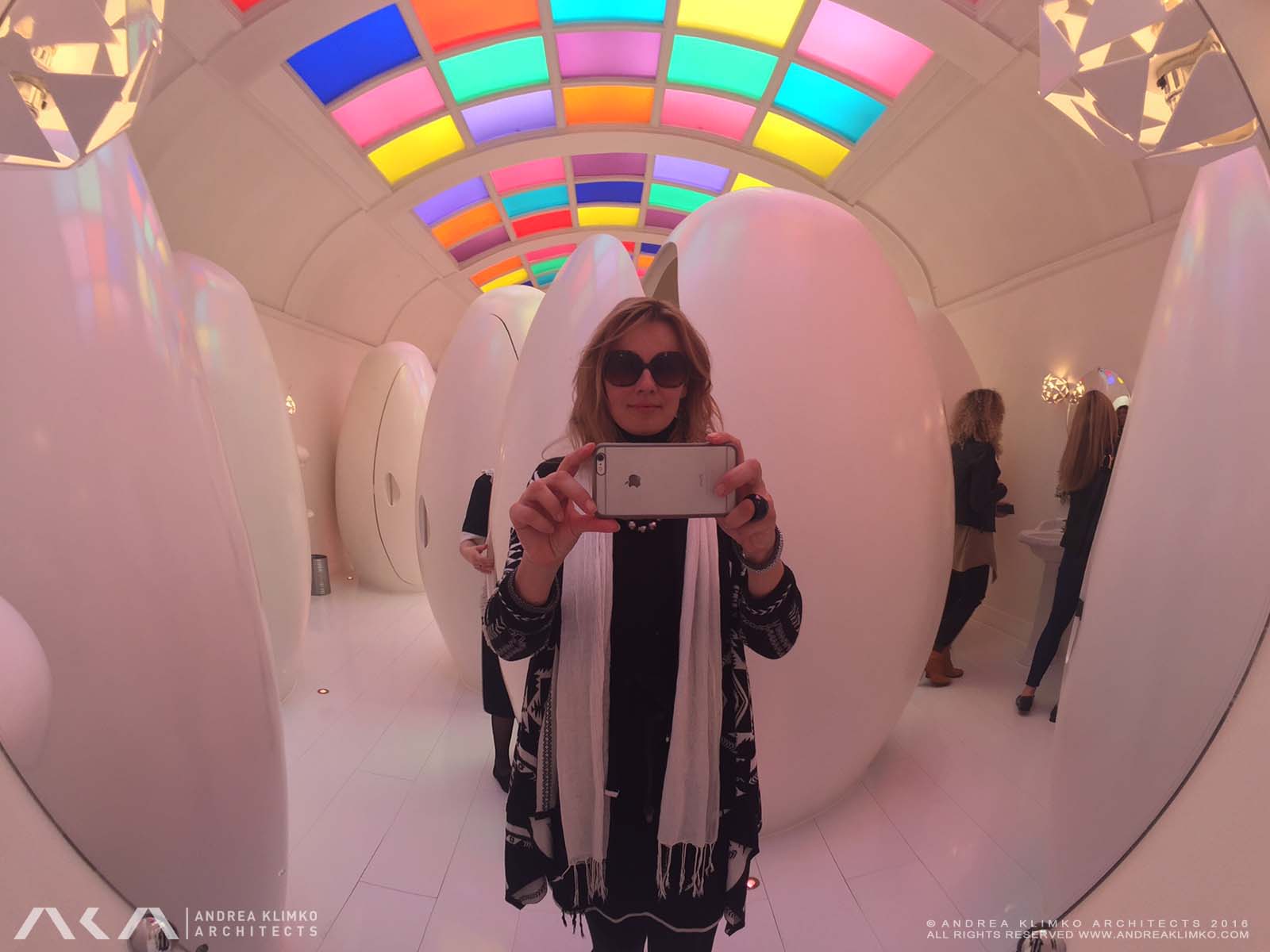 The charm of the Sketches' lavatories is that each one of the pods will suck you into a distant universe thanks to various sounds played inside. A feeling of travelling to outer space will be felt, bit if you get lost a victorian maid style hostess is strategically placed to help you land safely and keep you grounded.