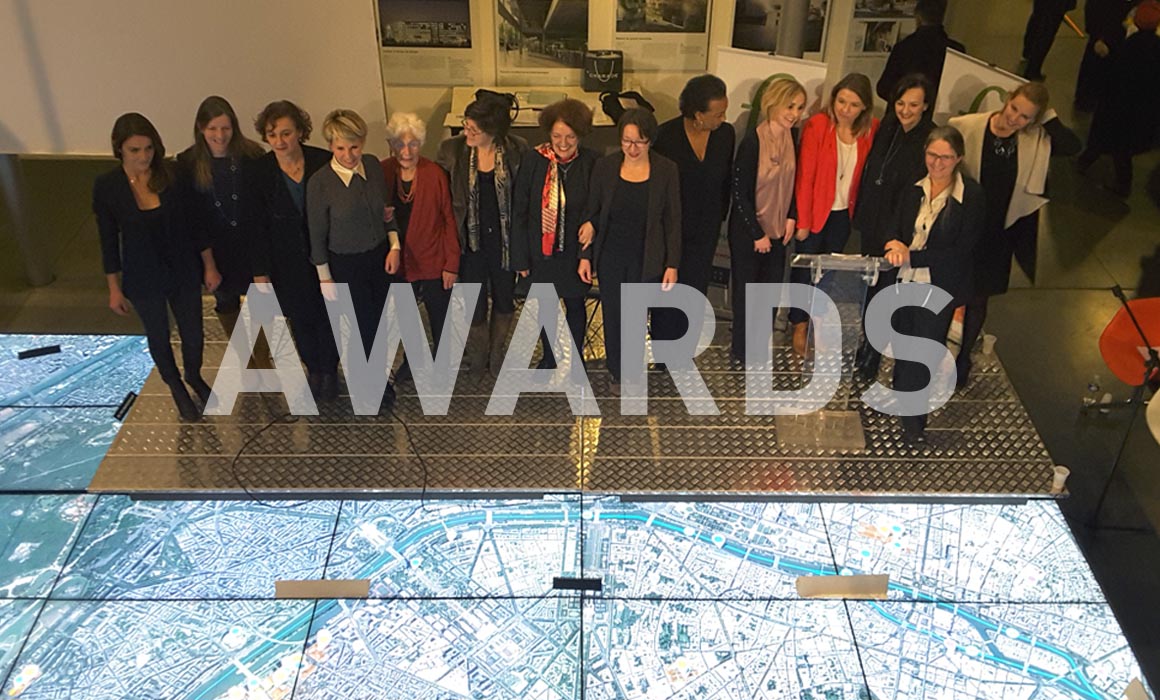 The much anticipated awarding ceremony of Prix des Femmes Architectes 2016 was carried out on Monday, December 12th at 17:00. The prize, founded by the "Association pour la recherche sur la ville et l'habitat" (ARVHA) was presented to talented female architects from France, carefully picked by the members of an international jury committee. This year's prize for women architects was presented in three categories, one special mention and one nomination; out of 170 candidates with  768 projects, the jury singled out the following:
Prize Woman Architect: Véronique Joffre ▼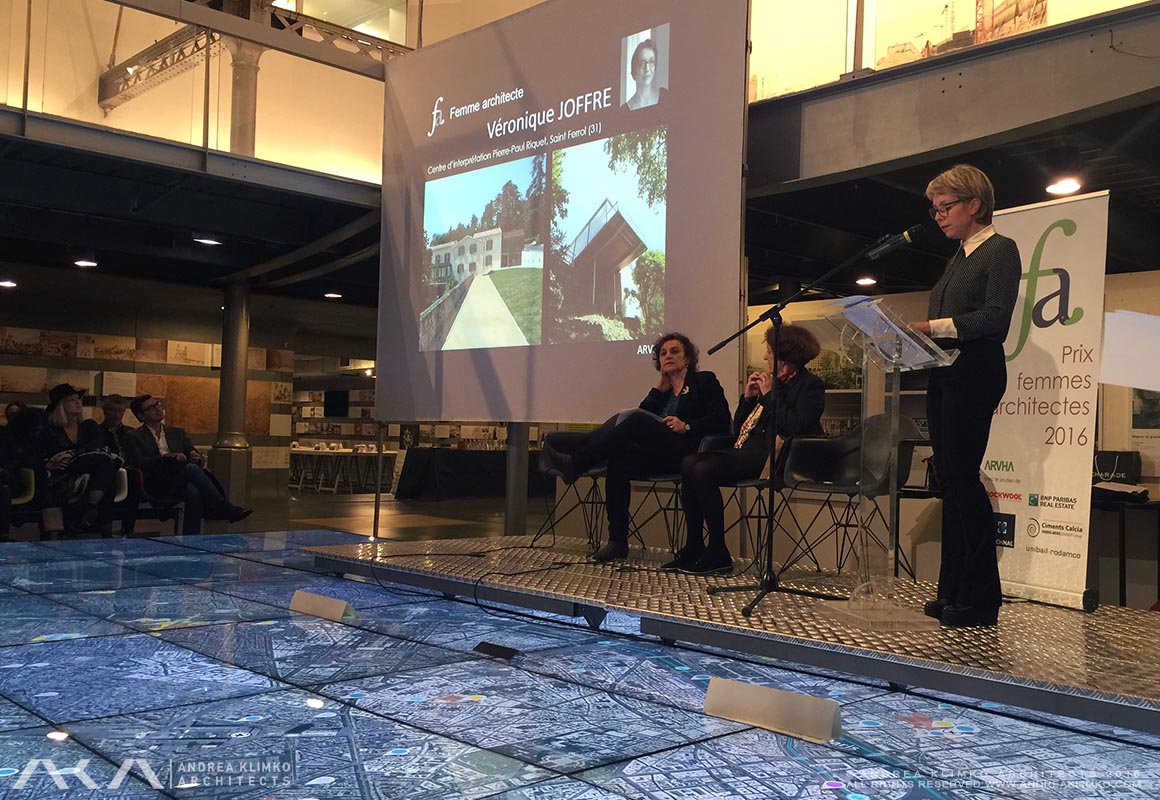 Prize Original Work: Tania Concko ▼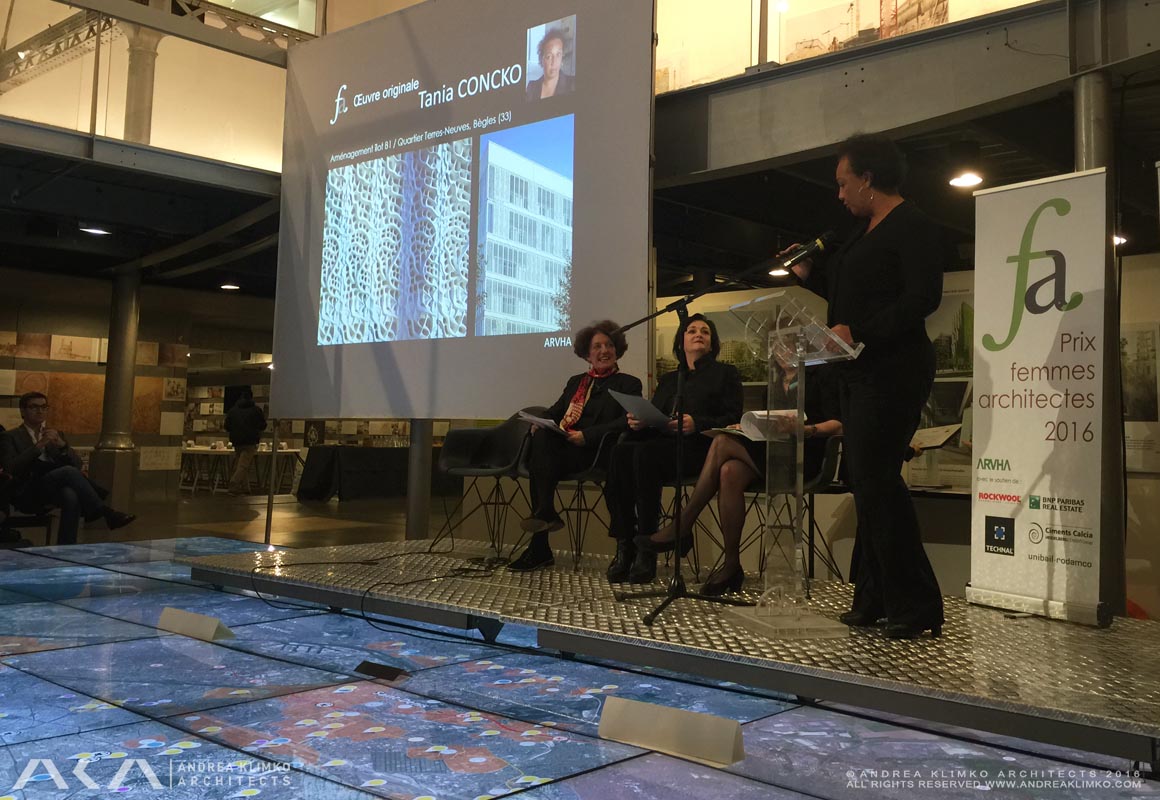 Prize Young Woman Architect: Amelia Tavella
Special Mention: Eliane Castelnau ▼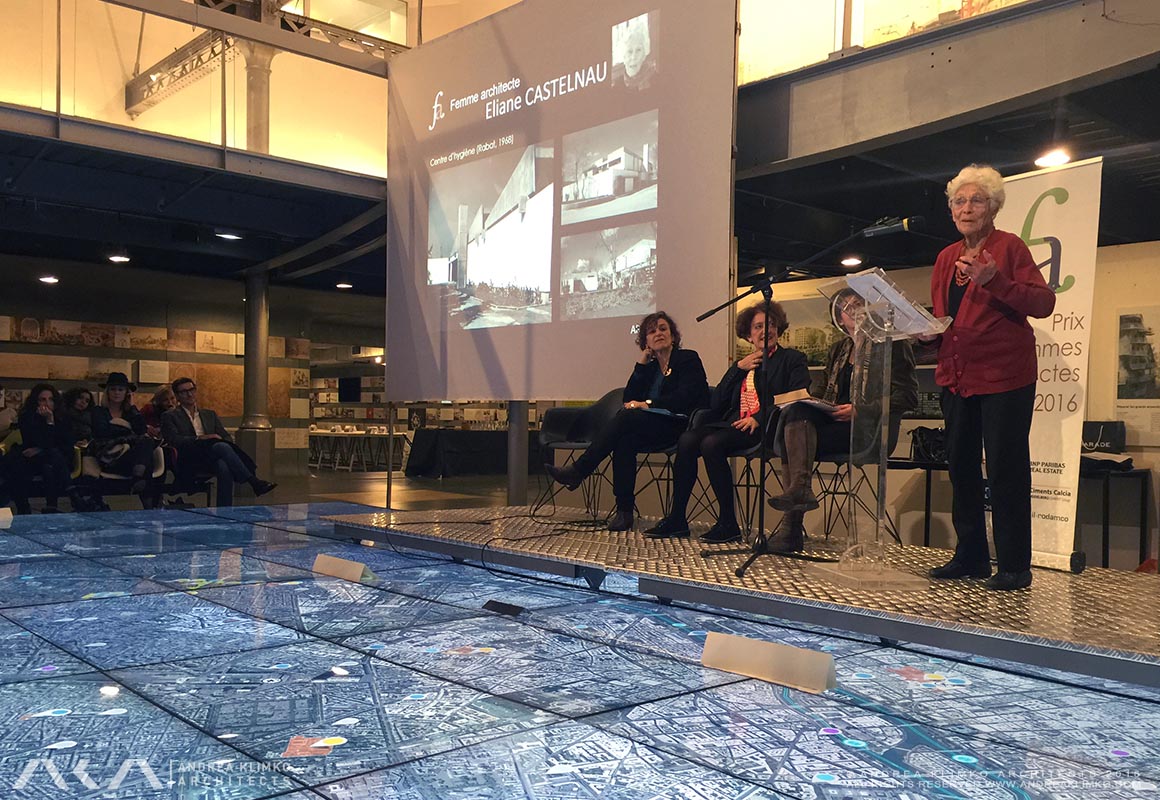 Prize Nomination (Woman Architect): Ingrid Taillandier ▼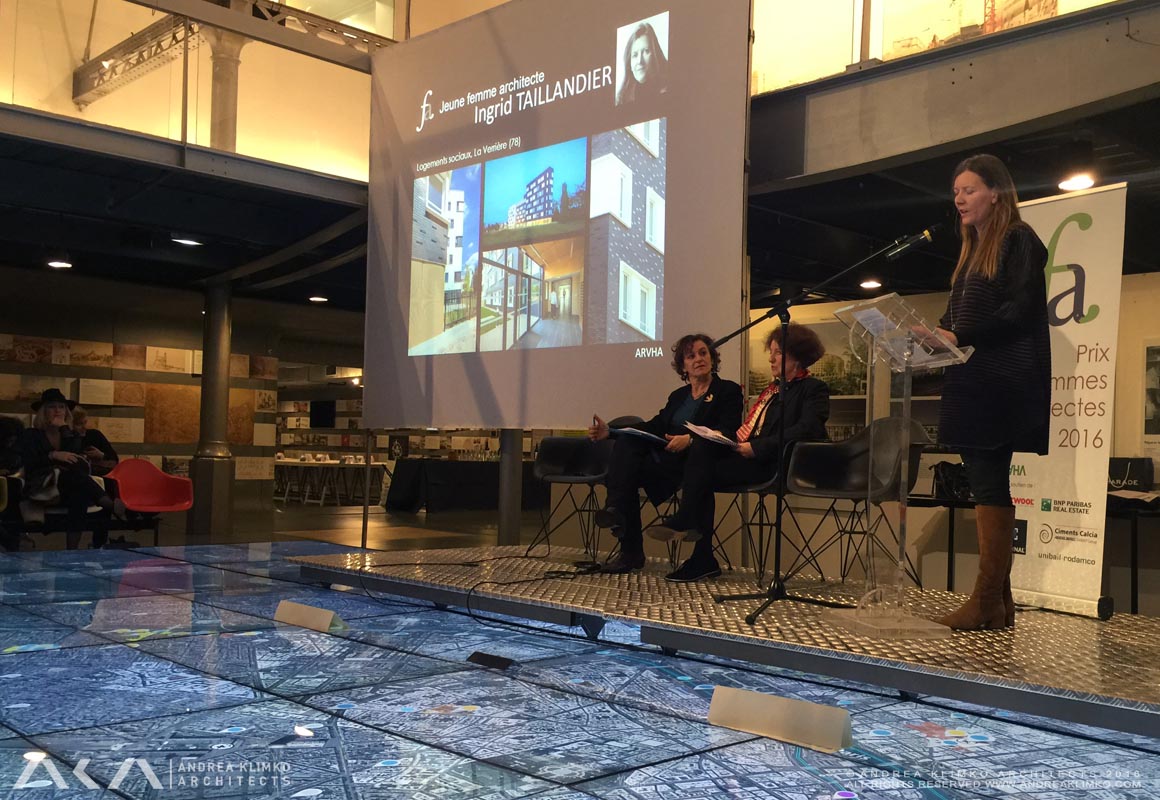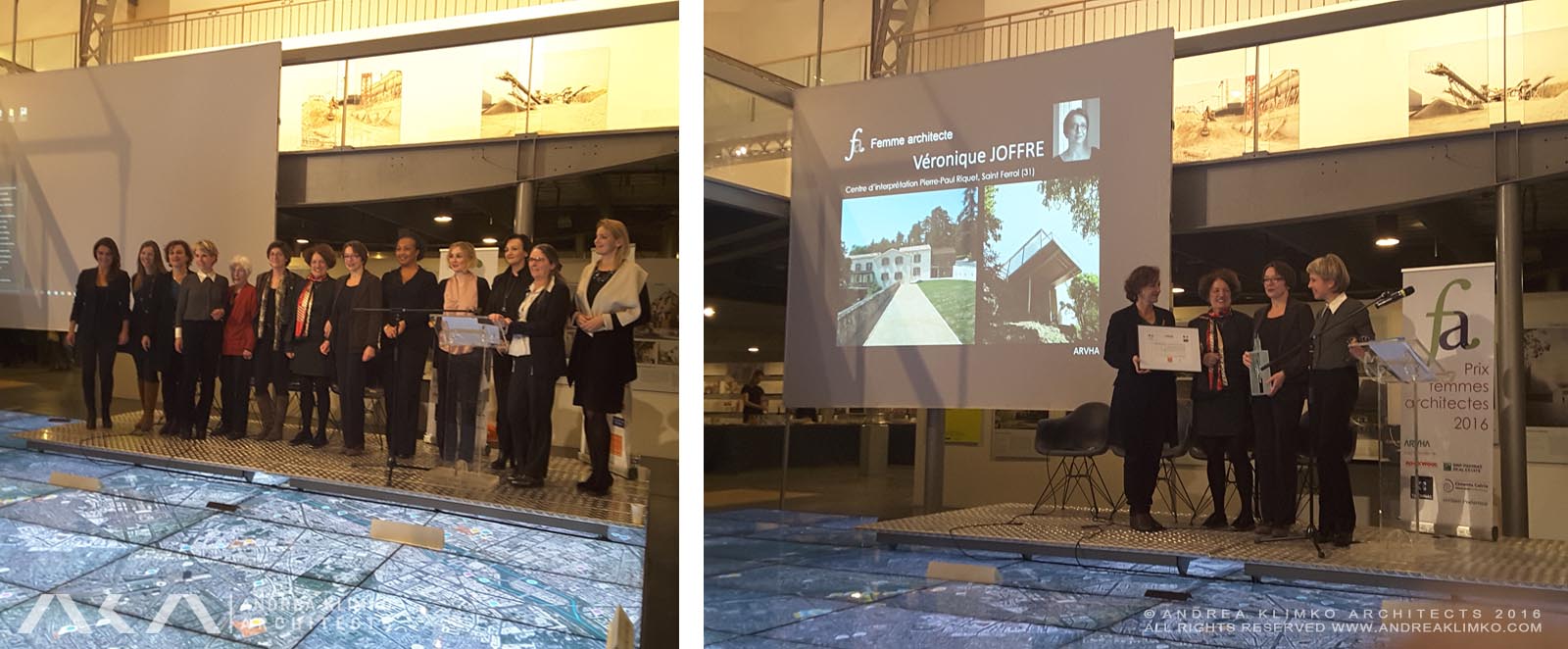 The ceremony took place in Pavillon de l'Arsenal, 21, Boulevard Morland in Paris, in the presence of Mrs. Laurence Rossignol, the Minister for Families, Children and Women's Rights, and the committee of judges from France (Catherine Guyot, Véronique Descharrières, Nathalie Regnier-Kagan, Vanessa Larrère, Elizabeth Gossart, Corinne Vezzoni) and the international members Teresa Borsuk (UK – architect of the year 2015), Olivia Schimek-Hicksch (Austria) and the jury president Andrea Klimko (Slovakia).  
The award is organized with the support of the Ministry of Culture and Communication, the Ministry of Families, Children and Women's Rights, the City of Paris, the National Council of the Order of Architects, BNP PARIBAS Real Estate, Ciments Calcia, Rockwool, Technal, and Unibail Rodamco.